New hope for all patients to access cervical cancer drug Pembrolizumab for free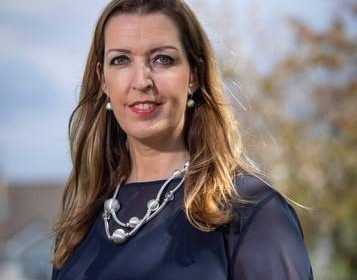 Women with cervical cancer who are excluded from free access to the expensive drug Pembrolizumab were given new hope today.
The drug which campaigner Vicky Phelan has credited with reducing her tumours is free to all women who are suitable in the 221 CervicalCheck group.
It is paid for by the HSE and can cost €8,000 for a number of infusions.
However, all other cervical cancer patients do not have access the drug.
Speaking in the Dail today Taoiseach Leo Varadkar said he would attempt to remove the inequity.
He said the Government would look at the possibility of carrying out a clinical trial of the drug.
Alternatively an arrangement could possibly be entered into which would mean the makers of the medicine Merck would only be paid when it works on a patient.
Vicky Phelan has asked that it be available to all women with cervical cancer who could benefit.
Among those excluded are is Aine Morgan a Co Galway musician who was diagnosed with th advanced cervical cancer two and a half years ago.
Ms Morgan has been fundraising for the expensive drug and singer Sean Keane is among those who held a benefit concert for her.
Labour TD Alan Kelly said: "I am calling on the Minister for Health, Simon Harris to make the drug Pembrolizumab available for all cervical cancer patients who require it here in Ireland.
"Pembrolizumab has received much attention because of Vicky Phelan's use of this drug. Pembro has had very significant effects on Vicky's rumours and on her cancer and has given her a much better quality of life. It is a drug that has shown to have a significant impact on tumours in some cases of those affected.
"Currently, the drug is not on clinical trial, it is off licence. Leading Irish oncologists have requested that Pembro be made available on trial or a managed access scheme or for some method to be found so that it can be provided to cancer patients. Oncologists know that this drug has the benefit of allowing patients to be tested in advance to determine their potential response to it.
"Dr David Fennelly and Prof John Crown have written to the Minister for Health months ago with a proposal for making Pembro available. This was rejected.
"While I wholeheartedly agree with the 221 women affected by the CervicalCheck scandal having access to Pembro, there is now a clear inequity of access because other cervical cancer patients do not have access.
"It is morally right that the State as a gesture of good will is paying for this drug to those who have been affected by the cervical check crisis, but there needs to be equity of access for other women affected by this disease as well."
Source: Read Full Article