Elderly patients to be moved from hospitals as trolley crisis looms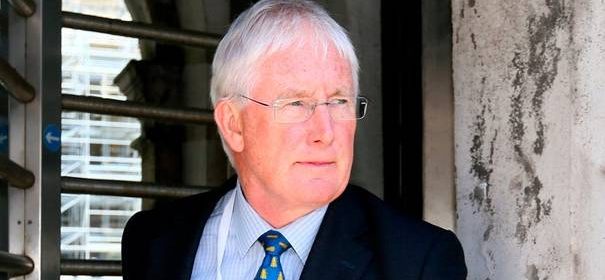 Scores of mostly elderly patients are to be transferred from hospitals to their homes or community facilities from the beginning of next month in a bid to free up beds in time for a peak in the trolley crisis.
The exodus comes as HSE executives admitted yesterday their winter plan has still not been finalised despite the chaos in A&E set to get even worse.
The Irish Independent reported this week that the number of so-called 'bed blockers' – patients who no longer need to be in hospital but have nowhere suitable to go – has spiralled to over 613.
HSE acting director general John Connaghan said the aim is to get patients home from hospital, where appropriate, before the end of the year, with a focus on the over 75s.
The executives who were before the Oireachtas Health Committee insisted they are in the "final stages of the plan" and were waiting for sign-off by the Department of Health.
Deputy director general Ann O'Connor said: "We need to clear capacity. If cleared too early it will fill up again."
She said "nine key sites", mostly in Dublin, have been targeted for extra homecare to take patients out of hospital.
Questioned on the controversial remarks by Taoiseach Leo Varadkar about the need for more staff to work over Christmas and the new year, Mr Connaghan said: "I am not sure where the Taoiseach gets that impression from.
"I cast my mind back to last winter and the snow. Many staff slept in hospital overnight. Staff go beyond their job description."
He said lessons have been learned from previous winter seasons and consideration of staff management issues is just one element of the planning process.
The HSE has €10m and is setting up winter-ready clinics to try to keep the elderly out of hospital while also organising more access to scans for GPs to avoid people turning up in A&E.
Fianna Fáil TD Stephen Donnelly listed the litany of failures in the health service, including record outpatient waiting lists and unacceptable delays for scoliosis surgery. He asked if any official had ever been sacked or sanctioned for poor performance.
Mr Connaghan said he was not aware of this happening, although issues can be escalated.
Referring to hospital waiting lists, he said around 30,000 patients who are in queues to see a specialist would be removed from the list next week. They have not been seen by a specialist but, after being contacted in a validation exercise, are deemed to no longer need an appointment.
More than 500,000 people nationwide are on public outpatient lists. 40,000 of these patients will get privately paid for appointments next year with part of the €75m funding going to the National Treatment Purchase Fund, he said.
Source: Read Full Article