Comment: Frailest patients face undignified death in A&E winter war zone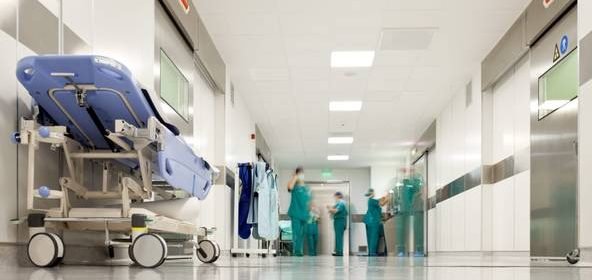 Brace yourself for the war zone that is set to be the state of our A&E departments again this winter.
We have been here for many years now and it is getting worse despite the empty political pledges to tackle the scourge.
But behind the glib descriptions of the winter trolley crisis – which is now also a summer crisis – will be patients who will die prematurely as they are caught up in the chaos.
Not only will their deterioration be missed in the mayhem, but their death will be undignified.
Leo Varadkar has been given the gift of being Taoiseach and it may never come around again.
Why is he letting so much slip through his fingers and failing to make any meaningful change in our worst health blackspots?
The temperatures are dipping and the country is slipping deeper into another winter trolley crisis. But there is little indication that the extra beds promised will be open in time for the darkest days of overcrowding.
There are some 79 additional beds due to come on stream but many of these will not be opened until early next year.
They are also dependent on having enough staff to service them.
More funding has been allocated in the Budget to move patients who no longer need acute care to transitional beds and this will ease some pressure, but it will not be enough to cope with the rise in elderly patients, in particular, who seek treatment.
The pressure on A&E cannot be divorced from the intolerable waiting lists for outpatient appointments and surgery.
Thousands of these patients whose condition will worsen as they endure dangerous delays will end up having no choice but to go to hospital.
The Irish Medical Organisation is predicting some of our bleakest days in A&E will see 1,000 patients without a hospital bed.
They are not scaremongering. The doctors' union may be accused of ramping up the picture, as it goes into talks on GP fees with health officials and lobbies to reduce the pay gap for new consultant recruits, but it has the figures to back up the grim prediction.
Are we yet again facing into excuses about "exceptional winter pressures" when the frailest of patients have nowhere to go but a trolley on a hospital corridor?
Hospitals have had no respite during the summer, which again saw record levels of overcrowding.
The figure of 495 patients on trolleys which prompted the declaration of a "national emergency" so many years ago is now sadly regarded on the "low side" for your average day.
There is still time before the worst of winter hits, but the fear is the momentum has already been lost and we will be back to writing headlines about A&E chaos.
But for some patients who end up on trolleys, it's a crisis they will sadly not survive.
Source: Read Full Article