Rodents in hospital kitchen posing 'a grave danger' to patients' health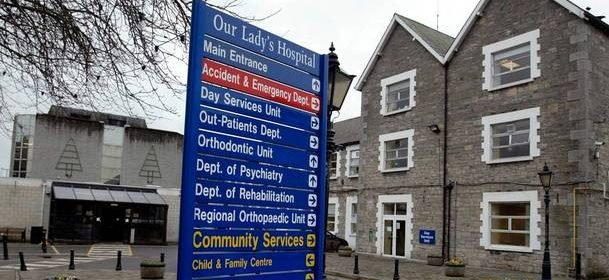 Authorities have tried to reassure patients at Our Lady's Hospital in Navan they were not put at risk despite a damning report revealing the discovery of rodents that posed "a grave danger to health" in the men's ward.
Officers from the Food Safety Authority of Ireland (FSAI) were forced to close the ward's kitchen after evidence of an problem, including fresh droppings and a dead rodent, were found at the facility.
Yesterday the FSAI released a copy of the document it sent to the hospital last month, detailing its concerns.
"The presence of rodents in the male medical ward kitchen poses or is likely to pose a grave and immediate danger to public health," it said.
It wasn't the first time evidence of rodents has closed a food area of the hospital.
In 2015, a privately owned coffee shop there was temporarily shut by inspectors after a live rat dropped from a height onto the floor and six dead rodents were found in a trap.
A statement from the HSE said funding has been made available to the hospital by HSE Estates to complete drainage works and other proofing works on the campus.
"On Saturday, December 8, staff in Our Lady's Hospital Navan discovered small-­rodent activity in the outside corridor pantry of the male in-patient's ward," it said.
"The hospital has a robust environmental safety protocol which ensures that all staff were fully briefed, and no patients were placed at risk.
"The hospital is working closely with its contracted pest control company to insure proactive management of the site."
The closure order was just one of 109 issued by the FSAI in 2018.
The officers' mess at Air Corps Headquarters, in Casement Aerodrome, Baldonnell, Co Dublin, was also closed last month owing to rodents.
Inspectors wrote to the General Officer Commanding about a failure to have adequate procedures in place to control pests.
The report detailed a "large number" of access points for rodents to enter the building, including an unsealed six-inch sewer pipe and holes in the external walls.
"The Officers' Mess kitchen at Casement Aerodrome was temporarily closed by the HSE but has since been re-opened," a statement from the Defence Forces said. "All recommendations have been implemented and the kitchen has reopened on approval from the HSE."
Commenting on 2018's figures Pamela Byrne, chief executive, of the FSAI, said an increase in enforcement orders for food safety – there were 58pc more than 2017 -was unacceptable.
"There are absolutely no excuses for negligent food practices," she said.
"The types of reasons cited for enforcement orders are simple errors that should not be happening in any food business."
Source: Read Full Article