Out-of-hours GP service is to close in just THREE DAYS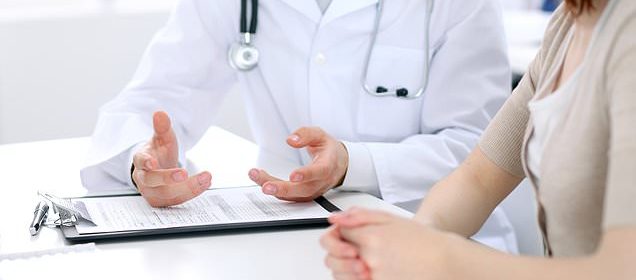 Out-of-hours GP service used by 24 practices is to close in just THREE DAYS in 'absolutely disgraceful' move that will affect tens of thousands of patients
Primecare will 'cease all operations' as of December, the firm said in a letter 
Health leaders have today condemned the firm's decision to shut its services 
Primecare's letter to affected GP practices was only dated November 20
Tens of thousands of patients are set to be affected by the closure of an out-of-hours GP service in just a matter of days.
Primecare will 'cease all operations' as of December, the firm said in a letter sent to organisations it provides care for in the West Midlands.
Health leaders have today condemned the firm's decision to shut its services – with just 10 days' notice – as 'absolutely disgraceful'.
The NHS has a legal duty to provide out-of-hours GP care.
Primecare will 'cease all operations' as of December, the firm said in a letter sent to 20 surgeries it provides care for in the West Midlands (stock)
Around 24 GP practices based in Birmingham that have contracts with the troubled firm will no longer receive the out-of-hours cover as of December 1.
Other round-the-clock services Primecare provides for the CCGs of Walsall, Nene, Sandwell, West Birmingham and Herefordshire will be finished by mid-December, it was announced.
Dr Robert Morley, executive secretary of Birmingham Local Medical Committees, told Pulse of his fury over the decision.
He said: 'These practices and their patients, of which there will be many tens of thousands directly affected by this, have been given only ten days' notice to put alternative arrangements in place.
'One can only hope that these practices will be able to find alternative services.

Six-year-old born with malformed fingers can finally brush…


Anthrax alert in Namibia as more than 50 people are struck…


Do you struggle to cut back on alcohol, or does it make you…


How to bring back your sense of smell: Scientists discover…
Share this article
'But the problem is, will another provider of out-of-hours services be able to mobilise quickly enough and take on this extra workload at such a busy time of the year?
'If practices cannot find an alternative provider in time, they will have to personally provide the care themselves, which is a huge undertaking.'
Dr Morley added: 'The action of Primecare in just ceasing its activities without giving any safe or adequate notice to practices is absolutely disgraceful.'
WHY IS ALLIED HEALTHCARE IN TROUBLE?
The Care Quality Commission (CQC) said Allied Healthcare announced its intention to seek a rescue plan in April, by applying for a Company Voluntary Arrangement to restructure its debts.
Struggling companies try to agree a CVA with creditors in an attempt to revive their fortunes while simultaneously paying off debts.
The CQC – a regulator of social care -said it has been monitoring the situation 'closely' to ensure care continues for people who receive home care from the company.
It said that it has not received 'adequate assurance' that the company can continue to operate from December onwards.
The CQC said it has written to 84 English local authorities who commission some sort of care services through Allied Healthcare to notify them of its concerns.
Its chief inspector of hospitals, Andrea Sutcliffe, said it is now Allied Healthcare's legal duty to notify the affected local authorities of the 'credible risk of service disruption' they may face.
Primecare's letter to affected GP practices, which was dated November 20, was leaked to Pulse magazine.
It read: 'It is with regret that I write to inform you that as a result of the decision by our group, Allied Healthcare, to cease all operations by mid-December 2018.
'Primecare (a division of Allied Healthcare) will no longer be in a position to provide individual GP practices with primary medical services including GP out-of-hours opted-in cover, half-day cover, ad hoc cover or any telephone-based services as from 1 December 2018.'
Primecare is part of troubled social care provider Allied Healthcare, which offers home care services across 84 councils in England.
However, the company, whose headquarters is based in Staffordshire, is feared to be on the brink of collapse.
Allied Healthcare, owned by German private equity firm Aurelius since 2015, agreed a rescue plan with creditors to pay off its debts in May.
But the Care Quality Commission (CQC) earlier this month warned the firm may not be able to continue to operate after November 30.
The regulator declared it had not received 'adequate assurance' the company could continue to operate from December onwards.
But Allied Healthcare said it was 'surprised' when CQC inspectors came forward with their fears on November 6.
The firm has blamed an increase in minimum wage and a squeeze on social care budgets for its bleak situation, the Financial Times has reported.
Primecare last week said it had liased with the NHS to 'secure alternative providers' and 'ensure safe continuity of patient care throughout the handover process'.
The firm reiterated its stance again today, as a spokesperson said it is hoping to 'ensure its customers are supported in securing alternative providers'.
They added: 'We are committed to working with both CCGs and GP practices to ensure safe continuity of patient care throughout the handover process.'
A DHSC spokesperson said: 'All CCGs and NHS Trusts have robust contingency plans in place to make sure individuals' care and support needs continue to be met.
'Our priority is to ensure essential services remain in place. We are working closely with NHS England to support the relevant CCGs to ensure there is no disruption to services.'
Just two GPs to care for 1.4MILLION people
Two GPs had to provide emergency cover for more than 1.4million patients, it was revealed last week.
They were left responsible for almost everyone in Kent during the early hours of a Sunday.
IC24 (Integrated Care 24), which runs the county's out-of-hours care for the NHS, warned its service was unsafe that weekend, according to a leaked email.
It said that 200 patients were forced to wait for visits or medical advice.
One was 'actively dying' yet was not seen for six-and-a-half hours. Professor Helen Stokes-Lampard, who chairs the Royal College of GPs, said the situation was unacceptable.
Source: Read Full Article