Cancer lab in UK helps tackle smear test delays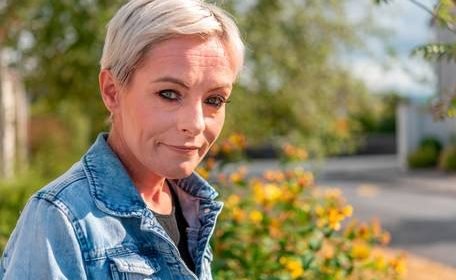 CervicalCheck is now using a laboratory in the UK to try to reduce delays of up to five months for the return of results amid a backlog of around 80,000 smear tests.
A HSE spokeswoman said Medlab in Dublin, one of three labs used by CervicalCheck to process tests, can also use its UK lab under the terms of its contract.
She said this is "in operation to help mitigate current demand".
UK laboratories operate under the same assurance system as those in Ireland.
Two labs in Dublin and one in New Jersey, in the US, normally service CervicalCheck.
But demand has escalated over recent months due to the surge in women availing of additional free tests, along with those who have scheduled screening.
"We continue to engage in ongoing negotiations with the laboratories to try and source additional screening capacity within the laboratory network, which would help improve the turnaround time for processing smear test samples," the HSE said.
Quest Diagnostics, the company in New Jersey that analyses smear tests for CervicalCheck, has also been working with the HSE to increase capacity.
"We are exploring the possibility of this option for the other laboratories providing a service to CervicalCheck.
"We hope to be able to announce some additional capacity in the coming weeks," it said.
Meanwhile, women with cervical cancer who are excluded from free access to the expensive drug pembrolizumab were given new hope yesterday.
The drug, which campaigner Vicky Phelan has credited with reducing her tumours, is free to all women who are suitable in the 221 CervicalCheck group.
It is paid for by the HSE and can cost €8,000 for a number of infusions.
However, all other cervical cancer patients do not have access to the drug.
Speaking in the Dáil, Taoiseach Leo Varadkar said he would attempt to remove the inequity.
He said the Government would look at the possibility of funding a clinical trial of the drug that would make it available to more women.
Alternatively, an arrangement could possibly be entered into that would mean the makers of the medicine, the pharmaceutical company Merck, would only be paid when it works on a patient.
However, he said the matter was complex and it also opened up questions about giving other medicines unlicensed for a particular cancer to patients.
Among those excluded from the drug pembrolizumab is Áine Morgan, a Co Galway musician who was diagnosed with advanced cervical cancer over two years ago.
She has been fundraising for the expensive drug and singer Seán Keane is among those who held a benefit concert for her.
Labour TD Alan Kelly said: "Leading Irish oncologists have requested that 'pembro' be made available on trial or a managed access scheme or for some method to be found so that it can be provided to cancer patients.
"Oncologists know that this drug has the benefit of allowing patients to be tested in advance to determine their potential response to it."
Source: Read Full Article