Vancouver, which had no legal pot shops on legalization day, recommends first 4 retail stores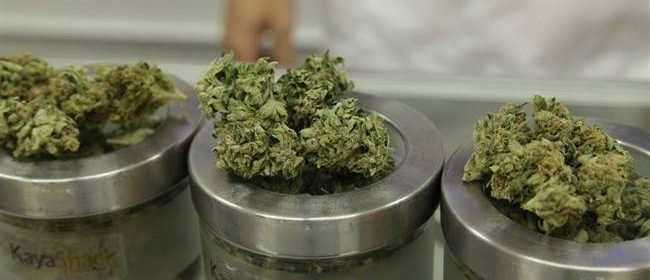 The City of Vancouver has given its stamp of approval to four recreational cannabis retail stores — but it could be some time yet before any of them open their doors.
The city confirmed that it had penned letters of recommendation to the province for the retail outlets, a key step in the process of opening a legal pot shop.
After earning city hall's approval, applicants can obtain conditional approval for a provincial licence, but must still pass an inspection.
Then, once a provincial licence has been earned, applicants must pass a city inspection and obtain a municipal business licence and valid occupancy permits.
Neither the city nor the province would say where the four recommended shops will be located, citing the ongoing permitting process.
Nor would they speak to a timeline for approval.
The four front-runners are among 14 would-be Vancouver retail pot shops whose proponents have submitted applications for provincial licences that Victoria has forwarded to city hall since Sept. 19.
Four of those 14 applications are still being reviewed, and nine — including the four that have been recommended — have been awarded development permits.
Those permits require would-be pot shops to post signs on their properties for two weeks declaring their intention to seek provincial pot shop licences.
The city then collects public feedback which informs its decision on whether to recommend the outlet to the province.
While the city said it has been informed of just 14 provincial retail licence applications, it has awarded several dozen such retail pot shop development permits.
There are currently at least 72 pot shops operating in Vancouver.
The city said 39 remain subject to enforcement — either because they don't have municipal or provincial paperwork underway or they've been denied in the past.
There are 33 other retail pot shops in operation that aren't subject to enforcement.
According to the City of Vancouver, 83 unlicensed pot shops have shut their doors since the city began enforcement.
A test case regarding the city's efforts to enforce injunctions against 53 rogue pot shops was also heard in the B.C. Supreme Court in September, but a decision has not been handed down.
As of Nov. 29, there was just one government-operated recreational cannabis store in B.C., in Kamloops, and two private stores in Kimberley.
The province has announced approval of two more BC Cannabis Stores locations in Kamloops, but said there is no timeline for when they might open.
Sign up for our Cannabis IQ newsletter
© 2018 Global News, a division of Corus Entertainment Inc.
Source: Read Full Article