Patients aged over-75 are blamed as trolley figures soar past 100,000 for year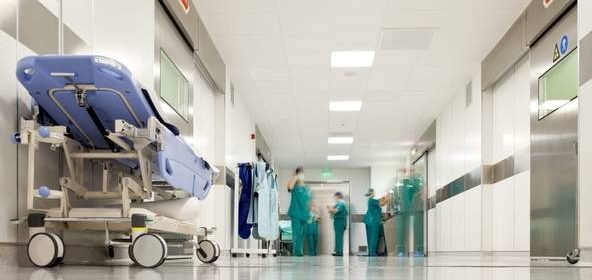 A surge in patients aged over 75 is fuelling hospital overcrowding, leading to a record 100,000 people lying on trolleys so far this year.
There were 451 patients left on trolleys and chairs across Ireland's hospitals yesterday – bringing the total for 2018 to date to a staggering 100,385, according to the Irish Nurses and Midwives Organisation (INMO).
In response health officials blamed a growing influx of patients through A&Es with a particular rise among the over-75s.
"Total A&E attendances were up by 3.7pc and admissions up by 2.5pc at the end of October 2018, compared to the same period in 2017," said the Department of Health.
But among over-75s, attendances shot up 5.7pc and the numbers who needed admission to a bed rose by 5.4pc.
The nurses' figures are higher than those counted by the HSE because they include patients who have been placed on a ward who are still on a trolley. The department said its figures for A&E departments indicated 91,000 patients have suffered delays to date.
It comes as winter weather deteriorates and temperatures inevitably dip, causing more problems for patients with respiratory illness who will need hospital care.
The worst-affected hospitals so far this for patients on trolleys are:
:: University Hospital Limerick – 10,554;
:: Cork University Hospital – 8,566;
:: University Hospital Galway – 6,821;
:: Midland Regional Hospital Tullamore – 5,362;
:: Tallaght University Hospital – 5,085.
The nurses' union said last year had set the previous record, when 98,981 patients waited on trolleys.
INMO general secretary Phil Ní Sheaghdha said: "It's not even December and we've already broken the record for the most patients on trolleys. Behind these statistics are vulnerable individual patients, forced to wait in unsafe, uncomfortable conditions."
The Department of Health said the HSE was finalising its much-delayed winter plan with the aim of putting it into effect from December 1.
"A key component of the plan, which is already underway is an additional 550 home care packages," it stated.
Meanwhile, a report published today shows just seven in 10 patients who came to A&E after suffering a fractured hip were operated on in 48 hours last year, the recommended time for surgery.
Hospitals remain challenged to meet this target which can improve the patient's outcome.
The Irish Hip Fracture Database captures how mostly elderly people who break their hip and are admitted to A&E are treated.
Last year, in Ireland, 3,608 patients aged 60 years or over were hospitalised following a hip fracture. Every day in Ireland, 10 people break their hips.
Although there has been huge progress in hip fracture care in Ireland in the past 10 years there is still a need for improvement and last year only a proportion of patients were assessed by a geriatrician or received bone health assessment.
The average length of stay has increased to 13 days
The report finds 92pc patients were brought directly to the operating hospital, an increase of 5pc from 2016.
Slightly more than one in 10 were admitted to an orthopaedic ward within four hours. It found that 73pc were mobilised on the day of or day after surgery.
Half were reviewed by a geriatrician in hospital.
Dr Emer Ahern, Clinical Geriatric Lead, pointed out there was significant risk of illness and death associated with this common injury, and healthcare costs were high.
Source: Read Full Article