Hospice staff claim bullying in 'hostile work environment'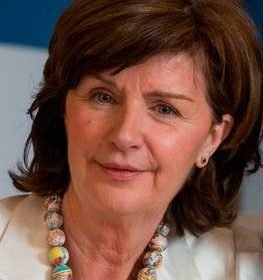 The country's largest hospice has received claims certain staff have been bullied and subjected to a hostile environment.
The allegations were made in a document submitted to the board of Our Lady's Hospice and Care Services on behalf of a group of around 10 staff earlier this year, the Irish Independent has learned.
It outlined a number of serious claims regarding alleged difficulties staff members had in raising issues of concern or making complaints.
This included an allegation complaints were "sometimes orchestrated" against a staff member if they expressed certain views.
It also alleged there had been boycotts, mobbing and isolation of staff members who spoke out on issues.
The hospice, which is located at Harold's Cross and Blackrock in Dublin, has 600 staff and cared for 4,290 people last year.
The allegations were initially made by the staff members to Stephanie Regan, a clinical psychotherapist who they approached following her previous involvement in highlighting bullying concerns at the National Museum.
Ms Regan said she interviewed the group and found the allegations credible.
She submitted a document, which she described as a protected disclosure, on their behalf to then-hospice chairman Sean Benton in February.
This did not disclose the identity of the complainants, but said they could be validated by an agreed third party, such as a solicitor.
However, the hospice board declined to accept the document as a protected disclosure.
In a letter to Ms Regan, Mr Benton said the issues raised fell outside the scope of a protected disclosure and recommended staff avail of internal grievance procedures.
The Protected Disclosures Act provides various protections against reprisals for staff who disclose information about wrongdoing, under certain circumstances.
In response to queries from the Irish Independent, the hospice said that under the legislation a protected disclosure must be made by a worker to his or her employer or to an external regulator prescribed by the Health Minister.
"Correspondence from an external party relating to concerns about staff was received by the board of directors in February, but it did not constitute a protected disclosure," the hospice said in a statement.
"As with all correspondence of this nature, it was thoroughly reviewed and considered. A reply was issued advising that the internal staff grievance procedure was the appropriate route for the correspondence, and that an external investigator would be appointed, if required."
However, the hospice could not say if any of the staff involved subsequently filed complaints under grievance procedures. It pointed out that their identities were not disclosed in the document submitted by Ms Regan.
One of the staff members whose concerns were included in the document told the Irish Independent some staff did not have confidence in the grievance procedures.
In its statement, the hospice said the concerns outlined in the document had not been raised with it by trade union representatives.
It also defended the structures it has in place for dealing with staff concerns.
"The hospice has established recognised representation for all staff, both internally and externally, in line with its industrial relations framework, and it encourages staff to avail of this should they wish to do so. It also has a comprehensive employee assistance programme in place providing free, independent and confidential advice and support to employees and family members," it said in a statement.
Source: Read Full Article