PAs Size Up the Certificate of Added Qualifications Credential

The National Commission on Certification of Physician Assistants' (NCCPA's) certificate of added qualifications (CAQ) program for physician assistants (PAs) now has 11 years of history. The voluntary credential is designed to show a PA's experience, skills, and knowledge in certain specialties including emergency medicine, hospital medicine, nephrology, orthopedic surgery, pediatrics, cardiovascular and thoracic surgery, and psychiatry.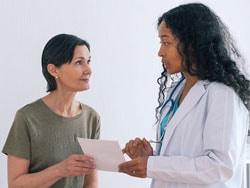 How often are PAs leveraging the opportunity to show employers their "commitment to your specialty," as the NCCPA puts it? Do they think a CAQ can open career opportunities and boost compensation exceeding its costs (up to several years of experience in a specialty, completing CME, passing an exam, and $350 in registration and exam fees)?
Medscape polled PA readers regarding the perceived value to their careers in preparing, paying, and sitting for the CAQ exam.
Uncertainty Over the Value
In the Medscape Physician Assistant Compensation Report 2022, CAQ holders reported average compensation of $131,000 per year, compared with $128,000 for PAs who don't hold the credential. Among respondents, 28% of PAs reported holding some type of CAQ, with emergency medicine as the most popular specialty, followed by orthopedic surgery and then hospital medicine.
In the more recent poll of PAs, 17% said that they hold one or more CAQs and another 26% said they plan to seek their first. But 57% said they don't currently hold a CAQ and don't intend to get one.
Whereas the NCCPA says a CAQ "will help PAs remain competitive in environments where credentials are increasingly important," poll respondents seemed less confident. Only 16% identified help in finding their next job as the credential's leading potential benefit, and only 12% picked help in getting higher compensation. Another 16% of PAs chose garnering respect of physicians and colleagues, 11% picked help with getting higher job responsibilities, and 38% said "none of the above."
Meanwhile, 72% of PAs chose "doubts about its value to your career" as the most impactful reason not to seek a CAQ.
CAQ certification may be an idea that simply needs more time to catch on. The 533 CAQs awarded to PAs by 2014 nearly tripled to 1464 by 2018. And it could take time after receiving a credential to get the associated benefits.
Age and Gender Concerns
A greater share of PAs under age 45 than of older PAs (35% vs 19%, respectively) are thinking about pursuing a CAQ in the future.
Apart from age-based differences, gender also played a role in the decision about seeking a CAQ. Of female PAs polled, 11% said they lack time in their schedule to take on the credential's requirements, compared with 5% of male PAs. In addition, 36% of female respondents said that they find the general and specialty experience, and the additional CME, needed to sit for the CAQ exam to be "very difficult" or "somewhat difficult," compared with 26% of male PAs.
Childcare and household responsibilities typically falling more heavily on female than male healthcare professionals could influence a female PA's decision on scheduling time for credential preparation.
Also in the Medscape poll:
20% of PAs said that their employers are supportive of their pursuing a CAQ, but 22% said that their employers aren't supportive and 58% were uncertain.

48% of PAs who have a CAQ found the exam "very difficult" or "somewhat difficult." In contrast, 21% said it was "somewhat easy" or "very easy."
Batya Swift Yasgur, MA, LSW, is a freelance writer with a counseling practice in Teaneck, New Jersey. She is a regular contributor to numerous medical publications, including Medscape and WebMD, and is the author of several consumer-oriented health books as well as Behind the Burqa: Our Lives in Afghanistan and How We Escaped to Freedom (the memoir of two brave Afghan sisters who told her their story).
For more news, follow Medscape on Facebook, Twitter, Instagram, and YouTube
Source: Read Full Article