Fewer older people opt for nursing home care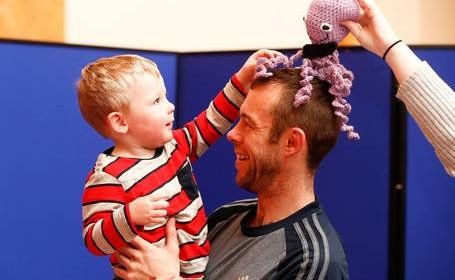 Fewer elderly are now entering nursing homes and by the time they become residents most are highly dependent with complex needs, a new report has revealed.
The numbers applying for the State-subsidised Fair Deal scheme has dropped.
Around 194 fewer residents had their nursing home fees supported by the Fair Deal scheme at the end of June compared to December 2013.
Over 18 months to June this year, there has been a 329 drop in numbers availing of Fair Deal.
The analysis was presented to the annual conference of Nursing Homes Ireland, which represents private providers.
"When Fair Deal first started, the average length of stay was approximately four years. But at the end of 2014 it reduced to 1.9 years in public and private facilities," it said.
More than half of nursing home residents are over the age of 85, said Michael McGlynn, of Nursing Homes Ireland, which compiled the report.
"The last CSO censure shows the cohort of 'older population' availing of nursing home care has actually decreased.
"In terms of utilisation, Ireland is below the norms of counterparts such as Germany, France, Norway and Sweden," he said.
More older people are staying at home for longer either through family support, a HSE homecare service or increasingly privately paid-for homecare.
The report said there has been a "significant escalation" in the number of people leaving the Fair Deal scheme.
Some 964 more people left in 2017 in comparison with 2013. These residents passed away.
The report said that, overall, it is clear the increase in our older population is not corresponding with the rise in numbers availing of nursing home care.
The organisation stepped up its campaign to end what it calls the discrimination against State payments made to private nursing homes under the scheme than those given to HSE-run homes.
Chief executive Tadhg Daly said the payments to HSE-run homes annually are €68,812 per resident, compared to €35,114 in a private home.
The difference does not affect the contribution a resident pays under the scheme, but it has been cited as one of the reasons why some private homes are charging unpopular "top-up" charges for extras such as social activities.
Mr Daly said a Department of Health report on the issue is "17 months past that deadline. The pricing review remains outstanding".
He said the National Treatment Purchase Fund, which agrees fees with nursing homes under the Fair Deal scheme, "monumentally failed in its duty to fulfil the obligation placed upon it by the State to review the pricing mechanism for nursing home care".
"Who holds it accountable? All the while, a pricing mechanism continues to operate that applies gross and unprecedented inequality in utilisation of public expenditure," he said.
As the trolley crisis is set to peak, he said the report shows around 114,000 bed days were lost within our acute hospitals last year arising from delays in accessing long-term nursing care.
"There needs to be early and ongoing engagement between those responsible for discharges within our acute hospitals and nursing homes to facilitate timely transfers back into the community," he said.
"Member nursing homes report engagement can be haphazard and disjointed.
"We are urging the Minister for Health Simon Harris, Department of Health and the emergency department taskforce to begin engagement to ensure timely discharge of patients during the winter period and all year round.
"We must focus upon ensuring the hundreds of people awaiting discharge to long-term nursing care are supported to avail of it without delay, wherever possible.
"This is particularly pertinent given 60pc of people awaiting discharge from our acute hospitals are awaiting such care."
There are over 610 patients occupied by patients who no longer need to be in hospital but have nowhere suitable to go.
The HSE is to start transferring these patients from hospital to home or transitional beds from the beginning of the month in a bid to free up beds in preparation for the post-Christmas and early January surge.
Source: Read Full Article