Breaking Barriers: ANDYSMANCLUB's Fight for Men's Mental Health

Thought Leader
Luke Tetlow-Cross
Project Development Champion
ANDY'S MAN CLUB
Ahead of World Mental Health Day held on October 10th, News Medical Spoke with Luke Tetlow-Cross, a project development champion for a mental health charity called ANDYSMANCLUB. ANDYSMANCLUB is a men's suicide prevention charity offering free-to-attend peer-to-peer support groups across the United Kingdom and online.
Aiming to end the stigma surrounding men's mental health and help men through the power of conversation, ANDYSMANCLUB spoke with News Medical to highlight the importance of local support groups and to raise awareness around this year's theme, 'mental health is a universal human right'.
Please introduce yourself and tell us more about
ANDYSMANCLUB

and how it started?

Hi, I am Luke Tetlow-Cross, a Project Development Champion for Andys Man Club. ANDYSMANCLUB is a men's suicide prevention charity offering free-to-attend peer-to-peer support groups across the United Kingdom and online. We want to end the stigma surrounding men's mental health and help men through the power of conversation. #ITSOKAYTOTALK. We are open to any man, 18 and over, who wants to talk to like-minded men. We are open every Monday from 7 pm. (except bank holidays) in over 144 clubs across England, Scotland and Wales.

ANDYSMANCLUB started in 2016 in the wake of the death of Andy Roberts, a 23-year-old man who took his own life with no signs, signals, or warnings. Luke Ambler (Andy's brother-in-law) thought if there was a group that Andy could have gone to where he could share his issues, then Andy could still be with us today. So Luke and Elaine Roberts (Andy's Mum) started a small coffee club in the heart of Halifax and on the first night, 9 Men walked through the door. From then, ANDYSMANCLUB was born.
Can you tell us about ANDYSMANCLUB's mission and how it aligns with the theme of World Mental Health Day, "Mental health is a universal human right"?
ANDYSMANCLUB want to end the stigma surrounding men's mental health and help men through the power of conversation. We believe that everyone at some stage in their life has dealt with some kind of mental health issue, whether this is a bad day, week or month, or longer-lasting trauma. We also believe that the power of talking can relieve some of the pressure of day-to-day life.
How has ANDYSMANCLUB been addressing the stigma surrounding men's mental health, and what progress have you made in promoting open conversations about it?
Across the country, we have been reaching out to local communities, making them aware of ANDYSMANCLUB, opening more free-to-attend clubs across the country and reaching out to businesses to help us spread this message.
In 2016, we started the #ITSOKAYTOTALK campaign with one photo of Luke Ambler holding up the OK hand symbol. This message reached over 100 million people worldwide within its first few months and we continue to spread this message in the hope of getting more men to talk.
ANDYSMANCLUB – 5 Years On
Can you share some insights into the peer-to-peer support groups that ANDYSMANCLUB offers across the UK and online? How do these groups contribute to men's mental well-being?
Every Monday, we offer 150+ free non-judgemental groups across the UK where men can come along and share their stories. We structure these meetings over five questions designed to get conversation flowing and encourage men to talk. The first two questions, "How has your week been?" and "Do you have any positives from the week to share?" are designed to start the conversations positively.
Question 3 – "Anything to get off your chest?" is designed to get men to talk about their issues and release any pressure they have been facing.
Questions 4 & 5 change every week, and are designed to be answered on a quick-fire basis. These can be inspirational or light-hearted questions, either focused on target setting or encouraging laughter, and they end the meeting on a high note. For example:
What is one activity or task that you do to benefit your well-being?
Or
What is your favourite sandwich and why?
In your opinion, why is it crucial to emphasize that #ITSOKAYTOTALK when discussing men's mental health issues?
Even today, there is a stigma surrounding men's mental health and in many walks of life, there is still a perception that men should internalize their issues and that not doing so is a show of weakness. However, there is no shame in sharing your story, talking about the issues in your life and the real issues men face in day-to-day life. We want to shift this perception and show men that opening up is a show of strength. So it is crucial to tell men that it is #ITSOKAYTOTALK
As World Mental Health Day approaches, are there any special initiatives, events, or campaigns that ANDYSMANCLUB has planned to raise awareness about men's mental health and suicide prevention?
We have recently completed the Yorkshire Three Peak Challenge, where we had over 250 people attempting this challenge. We are also planning a few more of these challenges in the next 12 months so keep your eyes peeled.
We are always in the local community, whether this is a small stand at your local supermarket, hosting a walk and talk in your local park or setting up a gazebo at your local festival. So if you see us at your local event, please come to our stand and say hello.
Image Credit: fizkes/Shutterstock.com
Could you share some success stories or testimonials from individuals who have benefited from ANDYSMANCLUB's support groups or resources?
We offer a confidential space for men to speak so it wouldn't be fair to share someone else story, however, I am happy to share my story.
I have dealt with anxiety and stress for the majority of my adult life, mainly due to my work life and the job I was doing at the time. I was also going through a four-and-a-half-year court battle with my ex-partner to gain access to my kids. The majority of the time, I would turn to my Dad who would always want a catch-up to discuss the latest film or TV show and we would discuss what was going on with me. My dad was very supportive but would usually give me bad advice and then end it with a terrible Dad joke.
On the 16th of November 2020, my dad went to the hospital with a chest infection and on the 19th of November, he passed away from COVID.
Shortly before the new year, it all got too much and I broke down crying and told my wife, she recommended me to ANDYSMANCLUB because she saw a poster at her local gym.
It took me 3 months to get the nerve to walk into my first Andys Man Club meeting which was on the 1st of March 2021 in Rochdale.
Since then, I have been open about sharing my story (which I never did in the past), I was made a facilitator and was supporting others walking through the door and very recently, I became a Project Development Champion and now support 16 clubs across the North West.
How can individuals, communities, or organizations get involved with ANDYSMANCLUB's mission and support your efforts to promote men's mental health?
Raising awareness is the most important thing to us. If this is sharing our Facebook post with someone struggling, putting up one of our posters in your local doctors, community centers, or cafe so people can get the details and find their local club, or inviting us into your business to do a free presentation to your workforce.
It's about getting #THATONEMAN walking through that door and helping them to get their issues off their chest.
Looking forward, what are ANDYSMANCLUB's goals and aspirations in continuing to make a positive impact on men's mental health beyond World Mental Health Day?
Our goal is to have more clubs open so we will only be a 30-minute drive from anyone's house and to reach out to every community in every city, town and village in the UK and get the message across that #ITSOKAYTOTALK.
Where can readers find more information?
https://andysmanclub.co.uk/
About ANDYSMANCLUB
ANDYSMANCLUB are a men's suicide prevention charity, offering free-to-attend peer-to-peer support groups across the United Kingdom and online. We want to end the stigma surrounding men's mental health and help men through the power of conversation. #ITSOKAYTOTALK
Posted in: Thought Leaders
Tags: Anxiety, Charity, Coffee, Heart, Hospital, Mental Health, Nerve, Stress, Trauma, Walking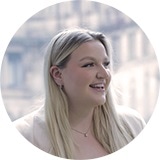 Written by
Lily Ramsey
Lily graduated from the University of Nottingham with a first-class degree in Microbiology in 2021. More recently, Lily has graduated with an LLM in Medical Law and Ethics from the University of Edinburgh. As part of her master's program, Lily focussed her research on public health ethics, with a particular interest in health equity and social justice, more specifically in antibiotic resistance ethics.