What to Watch: Fashion, Beauty YouTubers on the Rise in 2019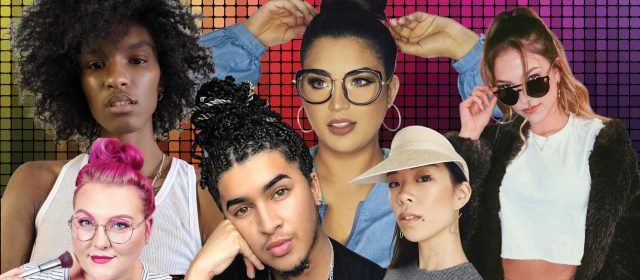 YouTube proved to be one of the most dominant voices in fashion and beauty in 2018, and its reign can be expected to grow throughout the year ahead.
The platform periodically highlights up-and-coming vloggers via its Creators on the Rise feature, making selections based on view count, watch time and video upload frequency. Those chosen typically have about 30,000 subscribers and YouTube found that on average, the featured talent generally sees their subscriber count increase fivefold in one year.
WWD selected six of YouTube's former Creators on the Rise, as ones to watch in fashion and beauty in 2019. Below, the vloggers.
Withwendy
YouTube: 748,000 subscribers; Instagram: 70,000 followers

WithWendy is a fashion vlogger who focuses on DIY content. In the seven years since her first video upload, she has accrued 748,000 subscribers. Her most-watched video, from 2016, teaches viewers how to make a DIY mini backpack.
Terell McDonald
YouTube: 19,000; Instagram: 23,000
Terell McDonald is growing a following in a space that is increasingly gaining traction in beauty: men's grooming. Since joining YouTube three years ago, McDonald has amassed 19,000 subscribers to his channel. His most-watched video, a hair-straightening routine for men, has 225,000 views.
Lauren Mae Beauty
YouTube: 59,000 subscribers; Instagram: 7,000 followers
Lauren Mae is a beauty vlogger who focuses on makeup de-cluttering, anti-hauls and "Get Ready With Me"-style videos. Since her first upload in 2015, Mae's channel has grown to 59,000 subscribers. Her most popular video, "Makeup I Am Not Surprised Is on Sale at Sephora," has 258,000 views.
Ari Fitz
YouTube: 256,000 subscribers; Instagram: 120,000 followers

Ari Fitz first gained a following for her time on the 29th season of MTV's "Real World: Ex-Plosion." She parlayed her reality TV fame into a modeling career and recently posed for a Kenzo campaign. She has amassed 256,000 subscribers on YouTube in just four years and focuses on fashion and lifestyle videos.
Maddie Cidlik
YouTube: 126,000 subscribers; Instagram: 28,000 followers

Maddie Cidlik is a fashion and lifestyle vlogger — and apparent Gigi Hadid lookalike. Cidlik's most popular content ranges from haul videos to routines — one on her college morning routine has 288,000 views — to "Drive With Me" clips, in which she plays music from a Spotify playlist while driving in her car. In just two years, she has amassed 126,000 subscribers, with her most-watched video — a swimsuit haul — earning 451,000 views.
Roccibella
YouTube: 2.7 million subscribers; Instagram: 587,000 followers
When Roccibella joined YouTube, she was selling food door-to-door while crashing in a friend's garage. She created a channel in hopes of promoting her business, but it didn't reach viral status until she uploaded a makeup tutorial on a whim. The Venezuelan vlogger has pivoted to beauty content, and her inaugural beauty video, "5 Tricks for Basin Eye Makeup/How to Mark the Eye Socket," remains her most watched with 13 million views.
More from WWD.com:
How a Foundation Mishap Led Hector Espinal to Work for RIhanna
Coty Turns to Mixed Reality to Enhance Fragrance Retail
Source:
Read Full Article