Jhené Aiko Reveals the Super-Sweet Way She Honors Her Newborn Son in Her Daily Makeup Routine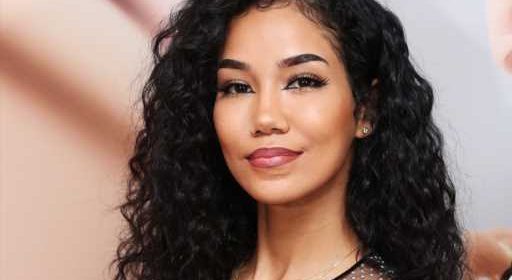 Not only did Jhené Aiko treat her fans to an updated haircare and makeup video, but she clued fans in on how she honors her son in her daily routine.
On March 2, Aiko shared a darling video of herself getting ready, but it was specifically for the mamas out there! She posted the video with the caption starting with, "hey mommies 🥰 GRWM as i do a quick, day to day look! as a mom of a 14 year old and (soon to be) 4 month old, exclusively breastfed baby… it's hard to find the time or energy to even THINK about putting on makeup 😂"
"Having a bassinet in my bathroom and being able to lay him down and play @sleepsoul for him while i get ready is perfect 🥰," she said. "i always tell him 'thank you for letting me get pretty for you baby' 🥹"
She ended the post by saying, "thanks to @sleepsoul i can do a little somethin somethin in between feedings and naps ☺️ what songs are you and your little ones enjoying from @sleepsoul vol. 2? 😴🧸"
You can see the video HERE!
Did you catch that? What she said about thanking her newborn son? Our hearts just melted, because that's such a sweet thing to do!
In the video, we see a bare-faced Aiko getting ready with her go-to products, such as the Bumble and Bumble Hairdresser's Invisible Oil, Fenty Beauty by Rihanna Brow MVP Ultra Fine Brow Pencil & Styler, and the Charlotte Tilbury Hollywood Flawless Filter Foundation, to name a few.
She's showing fans how to get ready, with her son Noah making an adorable appearance in his mama's arms as she gets ready. Truly, all moms can relate.
(Now, in case you don't know, Sleep Soul is a compilation of soothing R&B sleep music compiled by Aiko for your kiddos!)
Back on July 4, 2022, she and Big Sean announced they were expecting a child together after previously suffering a miscarriage, later welcoming their rainbow baby. On Nov 8, the two welcomed their son Noah. Aiko also has a daughter named Namiko Love, 14, with her ex O'Ryan.
In a previous interview with Billboard, Aiko actually credits her daughter Namiko for pushing her to follow her dreams. "You know, it was a blessing. She really gave me the drive and the purpose to be like, 'OK, you really have to get something done. I was like, 'You know what? I'm just gonna go with it; quit this job and just go out on a whim and see if this music can be what supports us, ya know. And it turned out good."
Discover the best products to help kids sleep according to real moms.

Source: Read Full Article