Why Nicki Minaj Sparked Pregnancy Rumors at Dinner With Jimmy Fallon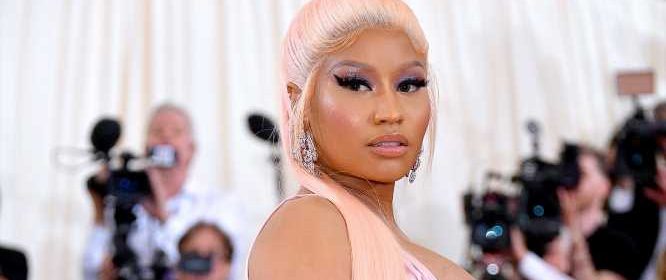 Baby on the way? Nicki Minaj led fans to believe she is pregnant when she tweeted about her Thursday, June 27, dinner with Jimmy Fallon.
"For the record; that was iced tea in that lobsterita glass," the rapper, 36, wrote on Twitter after her appearance on The Tonight Show Starring Jimmy Fallon. "No alcohol was consumed in the making of our dinner date."
On the show, the Grammy nominee could be seen drinking what appeared to be a cocktail and showing the host, 44, how to crack crab legs at Red Lobster, where she worked before she was famous. After she clarified that there wasn't alcohol in her beverage, fans asked the "Good Form" rapper if she is expecting.
"So are we all invited to the baby shower orrrrrrr what?" one Twitter user wrote, while another added, "Oohh so you dropping hint hints."
This comes after the New York native and her boyfriend, Kenneth "Zoo" Petty, obtained their marriage license. Minaj confirmed the news during an episode of her Queen Radio show on Apple Beats 1 last week.
"We did get our marriage license," she said at the time. "I think I have what I was striving for, just happiness. It was so hard to get to a happy place. Now that I'm there, I don't want to compromise that for anyone or anything."
The wordsmith went on to say that even though she wasn't pregnant yet, having a baby with Petty, 41, was her "end goal."
In December 2018, a source told Us Weekly exclusively that Minaj had babies on the brain. "Nicki has always wanted to become a mother, and that's something she and Kenny have discussed," the insider told Us at the time. "She really believes that he has changed since his troublesome days, but some of her friends are still a bit wary."
The pair, who first dated when Minaj was a teenager, reconnected and became Instagram official in December.
Source: Read Full Article