'We won' may seem tone deaf – but it was an apt reminder to pro-life TDs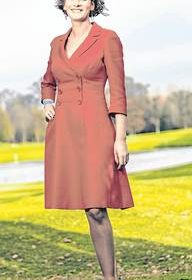 There were some eyebrows raised this week amid the heated abortion legislation debate in the Dáil when Fine Gael TD Kate O'Connell essentially declared 'we won, you lost'.
For some, the intervention seemed tone deaf, while for others it was simply a blunt assessment of the referendum result.
Pro-life TDs who had made repeated bids to dramatically change the abortion legislation had accused people of making personal attacks or ignoring the views of the voters who had voted No last May.
But for the Dublin Bay South TD that was a misnomer as she told them:
"I have listened to the voices in here ad nauseam. But we will listen to your voice but we won. And when ye get to 51pc ye'll get your way. But we won in May and we will get our way. You can take your seven minutes and your two minutes…but ye lost and it must be hurting," she said.
It may have been plainer language than we had heard the referendum result characterised to date, especially in the Dáil chamber, but the message at the centre of the Fine Gael TD's words reflected the reality: six long months ago Ireland took to the polls and made a decision on a subject that had divided families and friends for decades.
In the interim it's been interesting to watch the issue fade from the public conscience.
What had been a sore and sorry subject for so long had suddenly become normalised. For most people the referendum result gave pause for thought as it required them to realign their views in the context of how widely they were held. For those who voted Yes, it was a realisation that what they may have thought was a minority view was in fact a view held by the majority of the country. For No voters, it was a similar shift but in the opposite direction.
Perhaps that's what Ms O'Connell was referring to when she told pro-life TDs "it must be hurting".
The fact that the Yes side "won" may seem uncomfortable to people, in the same vein that ahead of the count day the Taoiseach Leo Varadkar had suggested there would be no celebrations like we saw after Marriage Equality passed.
At a private meeting of Fine Gael TDs and senators, Mr Varadkar had urged against celebratory scenes if the public voted in favour of introducing a more liberal abortion regime. But on the day, there was a celebratory mood. Campaigners – mostly women – packed the grounds of Dublin Castle and there were songs and dancing and tears.
For No voters that must have seemed like gloating. For reluctant Yes voters who voted on the hard cases it may have seemed jarring.
But to the people who had campaigned for a lifetime it probably felt like the most natural conclusion to a bruising campaign.
The referendum on the Eighth became about much more than abortion. Like most referendums, voters had more than that simple question of repeal or retain on their minds when they stepped into the polling booth. For some it was about women's health, freedom of choice, stepping out from under the shadow of a paternalistic attitude that led to scandal after scandal in relation to Ireland's treatment of women through the decades and a multitude of other things.
People didn't dance in the street to celebrate abortions. They danced because they won, but what exactly they won likely felt different to each person. It may have sounded glib in the chamber this week, but against a backdrop of some trying to re-run the referendum it was an apt reminder: the referendum has already happened.
Source: Read Full Article