Holles Street boss says full abortion services unlikely to be rolled out in January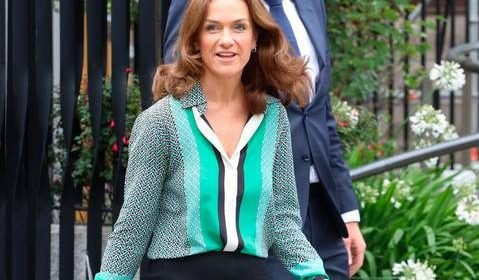 Master of the National Maternity Hospital Dr Rhona Mahony has said that Simon Harris' promise to roll out a full abortion service by January is unlikely.
Speaking on RTÉ's Marian Finucane Show, Dr Mahony said that while some services may be available, it would be a "big ask" for the entire service to be rolled out by January 1.
"That is actually quite a big ask and quite a big challenge," she said.
"[We will] struggle to provide the service we would like to provide. It's not that it won't be available, but the entire service I don't think will be the way we would like it to be by January 1."
Dr Mahony, whose seven-year tenure as Master of Holles Street will draw to a close on January 1, said that Mr Harris made the promise because "he wants to help women".
"I understand that the Minister is really keen to roll out this service and that's because he wants to help women, it's out of goodness," she said.
"But at the end of the day it's very unusual that legislation would be finalised and within days an entire service would be rolled out.
"I'm sure there will be terminations, absolutely, but I still think the service that we would like to see rolled out will not be ready in its entirety by January 1."
Dr Mahony also discussed the difficulty the hospital may have with separating women using the abortion services and pregnant women.
"We'll be doing our best [to have separate entrances]," she said.
"It's going to be really challenging to try and find separation because already women who have a miscarriage unfortunately are walking through a hospital with pregnant women."
"There's not much choice at Holles Street. We've got a side door; we've got a back door. We could develop a back door but would people feel more estranged if they had to come in a back door? It's a difficult question, and I don't like the idea that women would have to be separated."
When questioned about the running of the new €300 million maternity hospital, which is set to be ready in 2023, Dr Mahony said that the Sisters of Charity, who own the St Vincent's grounds, gave the land to the HSE for free and that there will be no influence of the Church on the hospital.
"What's happening at the moment in relation to this hospital is actually church-state separation," she said.
"Telling women stories that this hospital will be run by religious sisters is really damaging. It frightens women because they may believe that services for them will be restricted in terms of not providing termination of pregnancy and not providing contraception, when in fact the opposite is the case.
"People can't allow fear to interfere with the facts or allow fear to interfere with the building of a really important hospital. So let's just be very clear. The Sisters of Charity will not be running this hospital. They never sought to run this hospital.
"They never sought to have any involvement in this hospital and they were never going to have any involvement in this hospital and they do not have any involvement in this hospital."
Source: Read Full Article