U.S. Suicides Declined Over All in 2020 but May Have Risen Among People of Color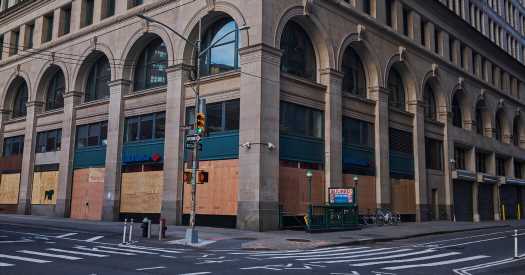 Despite dire predictions, the number of suicides fell by 5 percent over all. Still, smaller studies suggested the trends were much worse among nonwhite Americans.
By Roni Caryn Rabin
Ever since the pandemic started, mental health experts have worried that grief, financial strain and social isolation may take an unbearable toll on American psyches. Some warned that the coronavirus had created the "perfect storm" for a rise in suicides.
The concern was seized on by lawmakers who were eager to reopen the economy. In March 2020, Donald J. Trump predicted a surge in suicides resulting from statewide lockdowns. A provisional tally of last year's deaths, however, contains a surprising nugget of good news.
While nearly 350,000 Americans died from Covid-19, the number of suicides dropped by 5 percent, to 44,834 deaths in 2020 from 47,511 in 2019. It is the second year in a row that the number has fallen, after cresting in 2018.
The decline came even as the number of unintentional overdose deaths rose dramatically during the pandemic. Some overdoses are classified as suicides; there is debate among researchers as to how many ought to be included.
But while the number of suicides may have declined over all, preliminary studies of local communities in states like Illinois, Maryland and Connecticut found a rise in suicides among Black Americans and other people of color when compared with previous years.
Whether that is the case nationally is not known. Federal health officials have yet to release a detailed breakdown of the race and ethnicity of last year's suicide victims, and some experts have cautioned against making generalizations based on trends in a few localities.
"We can't make any bold statements until we have more national data," said Arielle Sheftall, a principal investigator at the Center for Suicide Prevention and Research at Nationwide Children's Hospital in Columbus, Ohio. "It may be that only certain areas or certain cities have experienced these increases" among people of color, she added.
Suicides are comparatively rare events, and it is hard to know how to interpret changes in small numbers and whether they represent statistical hiccups or broad trends. Rates usually fall off during times of war or natural disasters, when people feel drawn together to fight for survival against a common enemy. But the effect can peter out over time, and fatigue and despair may follow, experts say.
In the early days of the pandemic, families posted colorful drawings of rainbows in their windows and children stuck their heads out each day at 7 p.m. to ring bells and cheer for health care workers.
"During the early phase of a natural disaster, there's a sense of community building, a feeling that we're all in this together," said Dr. Christine Moutier, chief medical officer for the American Foundation for Suicide Prevention. "The survival instinct can really kick in front and center."
Source: Read Full Article