Two BowelScreen hospitals lose accreditation over waiting lists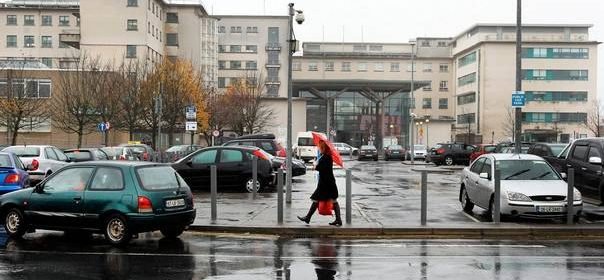 Two of the hospitals that do invasive diagnostic testing for BowelScreen, the national programme to detect bowel cancer, have lost their accreditation – an external quality assurance mark of performance and standards.
Galway University Hospital and Mercy University Hospital, Cork, which are two of 14 hospitals contracted by BowelScreen to carry out the colonoscopies, are no longer accredited because of waiting lists, the HSE confirmed yesterday.
BowelScreen sends a home test to people aged 60-69, requesting they send stool samples back.
These samples are then tested to determine whether people are all clear.
If further examination of the bowel is required, they are referred for a colonoscopy to one of the hospitals.
The HSE confirmed that just 12 of the 14 hospitals it refers patients to are currently accredited.
Galway University Hospital and Mercy University Hospital lost their accreditation because of lengthening waiting lists.
A spokeswoman said, however, that both units remain active in the BowelScreen programme as they continue to provide a high quality service as measured by their detection rates and their evidence of completion colonoscopies.
"The UK bowel screening programme adopts a similar approach, that is not suspending an accredited screening unit solely because of a breach in waiting times," she said.
BowelScreen is under pressure because of the ageing population and lack of capacity, the 'Medical Independent' reported. It said BowelScreen engaged a private contractor in a bid to tackle lengthening waiting times.
In response, the HSE said yesterday that all hospitals doing colonoscopies for BowelScreen were paused at various intervals over the course of 2017 and 2018. "This is normal and necessary for a number of reasons," it said.
"Capacity may be impacted by seasonal factors, staff on annual leave, or ad hoc factors, for example, a peak in the number of referrals going to the unit and adverse weather conditions, which may result in a list being cancelled. BowelScreen endeavours where possible to manage referrals on a consistent and regular basis and monitors invitation."
Source: Read Full Article