The efficiency of lifestyle intervention, orlistat, and experimental diet therapy in patients with obesity and metabolic-associated fatty liver disease

In a recent study published in The American Journal of Clinical Nutrition, researchers compared the effects of an experimental low-carbohydrate and high-protein diet and orlistat with that of a control diet to examine their impact on Asian metabolic-associated fatty liver disease (MAFLD) patients with obesity.
Background
Metabolic-associated fatty liver disease (MAFLD), which involves an excessive accumulation of lipids in the liver, is prevalent in about a third of the world's population. As there are no pharmacological treatments approved to treat MAFLD, the current primary treatment approach for weight management is lifestyle interventions.
However, less than a third of MAFLD patients can sustain weight loss through this approach. As a result, methods such as pharmacotherapy, dietary interventions, and bariatric surgery have emerged as alternatives to address MAFLD.
A Mediterranean diet, which restricts the intake of carbohydrates and increases the intake of omega-3 and monounsaturated fatty acids, has been shown to decrease body weight and inhibit hepatic lipogenesis. It has also been shown to improve liver injuries in fatty liver diseases, decrease insulin resistance, and reduce fat accumulation in the liver. Additionally, a high-fiber diet could improve the abundance of advantageous gut microbiota.
Orlistat is a medication that has demonstrated effective improvements during clinical trials in liver steatosis in adults with MAFLD and obesity. However, the effectiveness of orlistat has not yet been compared against other nutritional therapies used to treat MAFLD.
About the study
In the present study, the researchers conducted an open-label, prospective, monocentric study involving MALFD patients diagnosed using a magnetic resonance imaging-based proton density fat fraction (MRI-PDFF) analysis. Included participants had to be between 18 and 60, have a body mass index (BMI) of 25 kg/m2 or higher, and not have lost 3% of their weight through self-lifestyle interventions.
Exclusion criteria comprised certain medications that could induce fatty liver, alcohol use, serious heart, lung, or kidney diseases, pregnancy or lactation, autoimmune liver disease, viral hepatitis, and another secondary liver steatosis.
The subjects were randomly and equally assigned to the orlistat, control, or experimental diet groups. The control group subjects received 60 grams of the standard meal replacement powder each day and were directed to reduce their normal diet amount to lower their daily calorie intake by 500-1,000 kcal.
The orlistat group participants were given 120 mg of orlistat thrice a day, while the experimental diet group participants were given 60 grams of experimental meal replacement powder. The experimental diet group participants were also instructed to achieve a diet with high-fiber and low glycemic index, similar to the Mediterranean diet. All participants were instructed to exercise thrice a week for at least 30 minutes each session.
Follow-ups were conducted by a multidisciplinary team that included a hepatology physician and a licensed nutrition specialist. Subjects were required to self-report their diets and food consumption three times daily via the WeChat application, and their family members were urged to get involved in recording the daily dietary information. The participants also visited the clinics at weeks zero, four, 12, and 24 weeks to undergo anthropometric parameter measurements and blood tests.
Results
The results indicated that at the end of the study period, both the orlistat and experimental diet groups showed a decrease in liver fat content (LFC) compared to the control group. The orlistat group showed a 9.1% average decrease in LFC, while the experimental diet group showed a 5.4% average decrease. T
he experimental diet group also demonstrated an improvement in obesity markers such as weight, BMI, waist circumference, and abdominal circumference. Still, the orlistat group had the greatest improvement in these markers compared to the other groups.
The study also found that the distribution of liver steatosis grades was significantly different among the groups, with the orlistat group having the lowest proportion of subjects with severe liver steatosis. Furthermore, 80% of participants in the orlistat group achieved at least one-grade improvement in liver steatosis, compared to 43.6% and 33.3% in the experimental diet and control groups, respectively. At week 24, the LFC decreased by 27.9% in the orlistat group, while in the control group, it decreased by 17.4%.
Conclusions
Overall, the results suggested that while both orlistat and the experimental diet can effectively reduce liver steatosis and improve obesity markers in patients with MAFLD, orlistat was more effective in improving the obesity and metabolic markers.
Journal reference:
Feng, X. et al. (2023) "Treatment of Obesity and Metabolic-Associated Fatty Liver Disease with a Diet or Orlistat: A Randomized Controlled Trial", The American Journal of Clinical Nutrition. doi: 10.1016/j.ajcnut.2023.02.008. https://www.sciencedirect.com/science/article/pii/S0002916523041540
Posted in: Medical Science News | Medical Research News | Disease/Infection News
Tags: Alcohol, Bariatric Surgery, Blood, Body Mass Index, Carbohydrate, Diet, Exercise, Fatty Acids, Fatty Liver, Food, Glycemic Index, Heart, Hepatitis, Hepatology, Imaging, Insulin, Insulin Resistance, Kidney, Lipids, Lipogenesis, Liver, Liver Disease, Magnetic Resonance Imaging, Nutrition, Obesity, Pregnancy, Protein, Steatosis, Surgery, Weight Loss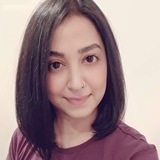 Written by
Dr. Chinta Sidharthan
Chinta Sidharthan is a writer based in Bangalore, India. Her academic background is in evolutionary biology and genetics, and she has extensive experience in scientific research, teaching, science writing, and herpetology. Chinta holds a Ph.D. in evolutionary biology from the Indian Institute of Science and is passionate about science education, writing, animals, wildlife, and conservation. For her doctoral research, she explored the origins and diversification of blindsnakes in India, as a part of which she did extensive fieldwork in the jungles of southern India. She has received the Canadian Governor General's bronze medal and Bangalore University gold medal for academic excellence and published her research in high-impact journals.
Source: Read Full Article