Sixteen patients infected with deadly superbug at Cork hospital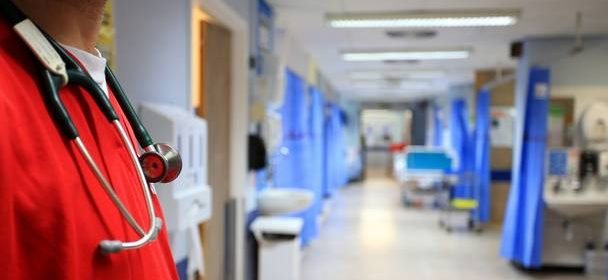 Sixteen patients in a Cork hospital have been infected with a potentially lethal superbug.
The outbreak of CPE at the Mercy hospital in Cork was highlighted by inspectors from the Health Information and Quality Authority (Hiqa).
These are the first inspections carried out under this new monitoring programme.
CPE is known as the nightmare bug because it is resistant to so many antibiotics.
Problems caused by sub-standard infection control and an old building structure have contributed to the outbreak.
Twelve of the patients picked up the infection after being admitted to the hospital.
The report said that there are background rates of CPE in the community which may make it difficult to get completely rid of it.
The inspection took place in November and is part of a new drive by Hiqa to find out if hospitals are following guidelines in infection control.
Hiqa noted its shortage of isolation rooms which can increase the chance of the bug being passed on.
The hospital had since increased screening and surveillance of CPE, the inspectors found.
The inspections also found that  Connolly Hospital in Blanchardstown is not compliant with screening of patients for CPE.
Hiqa sought assurances from hospital management that this risk would be managed and assurances were provided.
Inspections were carried out between August and November at:
*              Naas General Hospital
*              Connolly Hospital, Blanchardstown
*              St Michael's Hospital, Dun Laoghaire
*              University Hospital of Limerick, Ennis
*              Roscommon University Hospital
*              Mercy University Hospital, Cork.
Overall Hiqa found that all six hospitals were working to implement the National Standards and HSE best practice guidance in relation to decontamination and reprocessing of reusable medical devices in the areas inspected.
High-level opportunities for improvement identified by Hiqa across all six hospitals in relation to decontamination and reprocessing of reusable medical devices included:
*A need to embed a culture of continuous audit, feedback and quality improvement cycles in relation to decontamination and reprocessing procedures
*A need for the appointment of a hospital group decontamination lead, as per national recommendations
Source: Read Full Article