Sexual life for heart disease could be better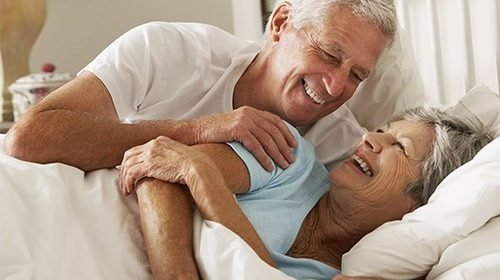 Cardiac rehabilitation helps to resume sexual life, and to cope with sexual difficulties after a heart attack and stroke.
A new systematic literature review on the comparison of sexual health in patients with cardiovascular disease (CVD), which passed or did not pass the cardiac rehabilitation (CR), found the relationship with CU improve sexual function and frequency of sexual contact with a partner.
A study published in the Canadian Journal of Cardiology, confirms the advantages of good physical form and demonstrates the need to develop the best care for reducing sexual consequences of cardio-sosudistyh events: heart attack and stroke.
Scientists from the school of medicine behalf of the Cumming of the University of calgary (Cumming School of Medicine, University of Calgary) also conclude the necessary additional evidence of the influence of CU on sexual satisfaction, resumption of sexual activity and other aspects of sexual health.
As patients continue to live with chronic CVD, it is important to focus not only on clinical efficacy of interventions, but also to understand how interventions affect the quality of life of patients, Data show that patients with CVD suffer from reduced sexual activity because of physical limitations, side effects of medication and psychological barriers. Although it was shown that CU corrects for mortality and clinical manifestations, this is the first review to study its impact on the prospects for sexual health, said lead researcher Karen L. Tang (Karen L. Tang).
An exhaustive review of the published literature has identified 341 potentially relevant study, of which 14 corresponded to necessary criteria.
We evaluated the diversity of the results of interventions relating to sexual health, including the resumption of sexual activity after a cardiac-vascular accident, sexual function (especially associated with erectile dysfunction), frequency of sex and sexual satisfaction. The results show the potential benefits of the CU with regard to sexual prospects. Of the six studies specifically related to sexual functions, three have shown improvement after the CU, two mixed results, and another deterioration in sexual function. Interestingly, there were no correlation between exposure to sexual health and gender.
According to the researchers, the CD can provide a great opportunity to access the sexual health of patients with CVD. To evaluate the results of these measurements as physical limitations and ability to exercise, doctors is to ask about the sexual health of the patient before and after the CU. In addition, most programs CU in this review included components of counseling lifestyle and reduce risk factors. Given the complexity of CR programs, participation in them is a good way of overcoming physical and psychological barriers related to sexual activity.
As a topic for further research, researchers are interested in the question about whether physical training in the framework of CU (by increasing cardiovascular and muscular activities) on sexual health.
Valeria SEMA