Report warns women should be informed of potential risks of controversial vaginal mesh implants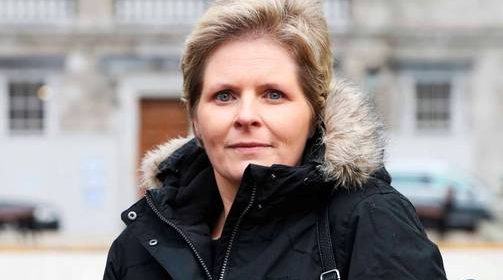 Controversial vaginal mesh implants should only be offered to women following assessment and detailed discussion about the associated risks and benefits as well as alternative treatment, a Department of Health report said today.
They are devices used by surgeons to treat pelvic organ prolapse and urinary incontinence in women.
Usually made from synthetic polypropylene, a type of plastic, the implants are intended to repair damaged or weakened tissue in the vagina wall.
Other fabrics include polyester, human tissue and absorbable synthetic materials.
Some women reported severe and constant abdominal and vaginal pain after the surgery. Infections, bleeding and even organ erosion has also been reported.
The report was carried out from Dr Tony Holohan, chief medical officer, on the clinical and technical issues associated with the use of the treatments..
A key conclusion of the report is that there is evidence base to support  the use of mid-urethral sling (MUS) mesh devices in the treatment of stress urinary incontinence and the use of abdominally placed mesh in the management of pelvic organ prolapse.
The report also concludes  their use for treatment of pelvic organ prolapse specifically is no longer regarded as appropriate first line treatment internationally.
It recommends that the HSE develop protocols to ensure its use is restricted to the management of complex prolapse cases, where other treatment options have failed or are not appropriate, and where patients are fully informed.
The Report makes 19 recommendations in all, including the necessity to develop patient information and informed consent materials; surgical professional training and multi-disciplinary expertise in units carrying out mesh procedures, and ensuring timely, appropriate and accessible care pathways for the management of women with complications.
Minister Harris said: "The bravery, commitment and dignity shown by these women in sharing what were harrowing, deeply personal experiences are acknowledged and appreciated. The telling of their stories makes public what heretofore was often a private suffering.
"Their stories and their courage caused me to act and I want to thank the Chief Medical Officer for his work in addressing the understandable public and patient anxiety about this issue.
"A pause remains on the use of mesh procedures, pending confirmation by the Health Service Executive that the key recommendations have been implemented. I have already committed to meeting again with mesh survivors Ireland to discuss the report and I look forward to doing that in the coming weeks."
Read more: Investigation ordered into safety of women's mesh implants after patients left with 'devastating' side effects
Source: Read Full Article