Oregon may vote in 2020 to legalize magic mushrooms for psychedelic therapy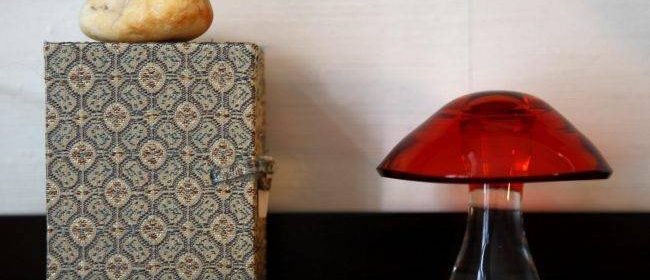 Magic mushrooms could be on the ballot when Oregonians go to the polls in 2020.
Earlier this week, Oregon's secretary of state approved a ballot initiative that aims to make it legal for licensed therapists to grow psilocybin mushrooms and administer them to patients.
The measure, spearheaded by the 2020 Psilocybin Service Initiative of Oregon, also aims to reduce criminal penalties associated with growing and possessing psilocybin mushrooms.
The petition will need to secure 117,578 signatures in order to make the Pacific Northwest state's ballot for general elections in 2020.
Psilocybin mushrooms have long shown promise as a potential treatment for various mental ailments.
In November 2016, two randomized controlled trials separately concluded that the hallucinogen had significant and lasting efficacy in treating anxiety and depression in cancer patients.
The first study found that a single, moderate dose of psilocybin produced "rapid, robust and enduring anxiolytic and anti-depressant effects" in people suffering from cancer.
The second found that a high dose of psilocybin produced increased optimism and a reduction in anxiety related to death.
COMMENTARY: Study suggests 'Microdosers' of magic mushrooms and LSD can be more creative
Psilocybin has also shown promise as a treatment for substance abuse.
Twelve out of 15 nicotine-dependent patients managed to become abstinent after a 15-week smoking cessation treatment that included moderate and high doses of psilocybin, according to a 2014 study published in the Journal of Psychopharmacology.
A 2015 study with 10 alcohol-dependent subjects found significant reductions in alcohol use after they were given psilocybin, with therapy sessions taking place before and after consumption.
Studies with larger sample sizes are yet to be conducted.
However, a search of the U.S. National Library of Medicine's clinical trials database reveals that several studies are in the works to test psilocybin's efficacy in treating depression, obsessive-compulsive disorder, addiction and migraine headaches.
In August, British life sciences startup Compass Pathways received FDA approval to run clinical trials in psilocybin therapy for depression. The company said regulatory approvals for the trial have been granted in the U.K., Canada and the Netherlands.
In October, Compass Pathways received "breakthrough therapy" designation from the FDA, meaning that its preliminary clinical evidence may demonstrate "substantial improvement over available therapy."
One gram of psilocybin is seen on a scale at New York University in New York, April 13, 2010.
Psilocybin's promise as a therapeutic intervention is further strengthened by the fact that it produces few adverse effects.
A Nov. 13 review of research on psychedelic therapies — published in the Journal of the Norwegian Medical Association — showed no reports of serious adverse effects or addiction to psilocybin.
"Psychedelic drugs are classified by the United Nations as substances with potential for abuse, with serious adverse effects on public health and no therapeutic potential, but this classification has been criticized," wrote the review's authors.
Counselors Tom and Sheri Eckert, who co-authored the Oregon initiative, wrote that its intent is to "advance a breakthrough therapeutic model currently being perfected in research settings at top universities around the world."
They added that they envision a service model "that involves a sequence of facilitated sessions, including assessment and preparation, psilocybin administration, and integration afterwards."
The Eckerts say that their measure would help position Oregon as a trailblazer in the burgeoning field of psychedelic research.
Follow @Kalvapalle
Source: Read Full Article