New clinician toolkit aims to close the gaps in diagnosis of interstitial lung diseases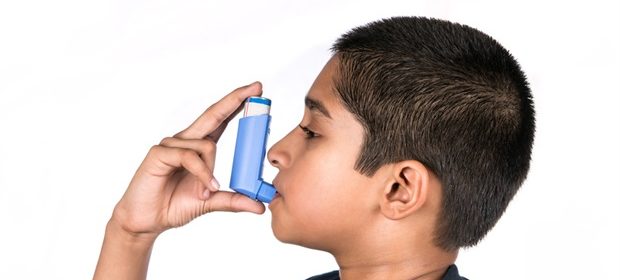 The expert steering committee for Bridging Specialties™: Timely Diagnosis for ILD is encouraging primary care and pulmonary clinicians to come together on Rare Disease Day (February 28) to explore ways to shorten the time to diagnosis for pulmonary fibrosis and other interstitial lung diseases (ILDs).
Affecting 400,000 people in the U.S., ILDs are often overlooked as a potential diagnosis given their rarity. A proper diagnosis for this disease is further complicated by ubiquitous presenting symptoms that are common in many other diseases, including asthma, COPD and cardiac conditions, and often leads to a misdiagnosis. This delay in diagnosis, or an outright misdiagnosis, leads to additional delays in receiving proper treatment and, subsequently, a degradation in the patient's quality of life.
A new clinician toolkit, designed for use by primary care specialists, aims to close the gaps in diagnosis by helping practitioners quickly identify the potential indicators of ILDs.
Included in the toolkit:
Patient questionnaire
An ILD-specific patient questionnaire focusing on past and current medications, surgeries, occupational and environmental exposures and known comorbidities.
Decision-making module
An interactive module looking at three patients presenting with differing signs and symptoms that could be indicative of ILDs. The module includes actions to take, including completing a physical exam, ordering testing and making the determination to provide treatment or refer to a specialist.
e-Learning modules
e-Learning modules on symptoms of ILD, including the sound of crackles on auscultation that is commonly heard at the bottom of the lungs in patients with these rare diseases.
Expert radiology review videos
Videos exploring radiologic features of ILDs that provide clues of what a clinician should look for when reviewing a radiograph. The videos cover key patterns, common CT appearances and imaging features that can help in diagnosis.
Rare Disease Day is a great time to bring awareness to this initiative and the existing gaps in diagnosis of interstitial lung diseases. By bringing together primary care and pulmonary [medicine], we hope to expose a lot more clinicians, and ultimately patients, to the severity of this complex lung disease."

Tejaswini Kulkarni, MD, FCCP, pulmonologist and member of the expert steering committee
To assist in outlining the issue of delays in diagnosis, the steering committee also created a video speaking to the initiative and how the toolkit and a strategic partnership between primary care and pulmonary medicine will help to improve care and quality of life for patients who may have interstitial lung disease.
"In working on this initiative with my pulmonary colleagues, I'm already finding myself thinking more about pulmonary fibrosis and other interstitial lung diseases as potential diagnoses when seeing patients," says William Lago, MD, primary care physician and member of the expert steering committee. "Between the patient questionnaire, the decision-making module and the other resources in the clinician toolkit, I can see this having an incredible impact on how we diagnose patients."
To learn more about the Bridging Specialties initiative, view the toolkit, download the clinical perspectives white paper and visit the website.
This clinical resource was developed by the American College of Chest Physicians (CHEST) with support from Three Lakes Foundation.
Source:
American College of Chest Physicians
Posted in: Medical Science News | Medical Condition News
Tags: Asthma, Catalyst, Critical Care, CT, Education, Fibrosis, Imaging, Interstitial Lung Disease, Lung Disease, Lungs, Medicine, Misdiagnosis, Primary Care, Pulmonary Fibrosis, Radiology, Rare Disease, Research, Sleep
Source: Read Full Article