Mays Cancer Center leads a study evaluating Phase I and Phase III clinical trials for breast cancer drug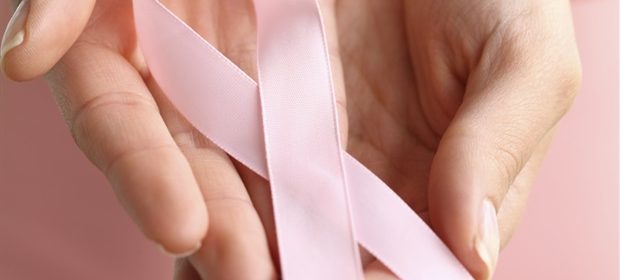 The Mays Cancer Center, home to UT Health San Antonio MD Anderson Cancer Center, was the lead site for a study evaluating Phase I and Phase III clinical trials for elacestrant, a treatment for postmenopausal women and adult men with ER+/HER2- advanced or metastatic breast cancer. The U.S. Food and Drug Administration on Jan. 27 announced it approved the novel drug therapy.
The first endocrine drug therapy approved since 2002, elacestrant is also the first drug therapy for patients with tumors that are estrogen receptor 1 (ESR1)-mutated. ESR1 mutations are present in up to 40% of ER+/HER2- advanced or metastatic breast cancers, and they are known to resist standard endocrine therapy, making them difficult to treat.
Estrogen receptor-positive (ER+) cells are breast cancer cells that test positive for estrogen receptors, which means estrogen is fueling the growth of the cancer. HER2 stands for human epidermal growth factor receptor 2, a protein that appears on the surface of some breast cancer cells. HER2-negative breast cancers have little or no HER2 protein.
As a member of the trial's steering committee and one of the principal investigators, I was excited to hear the FDA's approval of elacestrant. We were involved in the drug's development during the Phase I and Phase III clinical trials, which showed positive results compared to the standard of care. The drug's approval means it serves as another option of treatment for our patients with advanced or metastatic breast cancer."

Virginia Kaklamani, MD, leader of the Breast Oncology Program at the Mays Cancer Center and professor of medicine at UT Health San Antonio
Cancer Research eBook
Compilation of the top interviews, articles, and news in the last year.
Download a free copy
The randomized, open-label study included 478 patients with ER-positive/HER2-negative metastatic breast cancer, receiving either elacestrant or standard of care.
Elacestrant was under evaluation in EMERALD, a class of anticancer drugs called selective estrogen receptor degraders (SERDs). The clinical trial compared outcomes from the standard of care endocrine therapy versus elacestrant. The trial showed that elascestrant improved outcomes in patients.
The Mays Cancer Center is one of only four National Cancer Institute (NCI)-designated Cancer Centers in Texas. Through its mission to reduce the burden of cancer in San Antonio, South Texas and beyond, the Mays Cancer Center provides leading-edge care, driving innovative cancer research and educating the next generation of clinicians to end cancer.
"The FDA approval of elacestrant for the treatment of metastatic breast cancer is a strong testament to the commitment of the Mays Cancer Center toward the alleviation of cancer burden through innovative research and clinical trials," Patrick Sung, DPhil, interim executive director of Mays Cancer Center and professor of biochemistry and structural biology. "Our congratulations to Dr. Virginia Kaklamani and her colleagues for this monumental achievement."
Source:
University of Texas Health Science Center at San Antonio
Posted in: Drug Trial News | Medical Condition News | Women's Health News
Tags: Biochemistry, Breast Cancer, Cancer, Clinical Trial, Drugs, Endocrine, Estrogen, Food, Growth Factor, Health Care, Medicine, Next Generation, Oncology, Protein, Receptor, Research, Structural Biology
Source: Read Full Article