Increased Risks for Newborns of Women With Disabilities

Women with disabilities are more likely to give birth to babies with complications such as small size at birth and need for neonatal intensive care unit (NICU) admission, new data indicate.
In a large population-based study conducted in Ontario, Canada, newborns of women with an intellectual or developmental disability had a 37% increased risk for preterm birth and small-for-gestational-age birth weight (SGA), compared with babies born to women with no disabilities.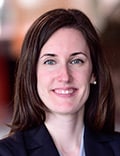 Dr Hilary Brown
"There is not a lot of research on disability and pregnancy," study author Hilary K. Brown, PhD, assistant professor of health and society at the University of Toronto, Scarborough, told Medscape Medical News. "Most existing research has focused on the health outcomes of mothers with disabilities, such as gestational diabetes, gestational hypertension, and cesarean section. Our study addresses an important gap in information on the health outcomes of their babies."
The data were published in the September issue of Pediatrics.
Population-Based Study
The investigators analyzed all hospital singleton live births in Ontario from 2003-2018. They obtained data on these births from ICES, an independent nonprofit organization based in Toronto that collects medical and socioeconomic data from Ontario residents' healthcare encounters, and MOMBABY, an ICES-derived dataset that collects hospital discharge data. The study population represented more than 98% of births in the province, according to the investigators.
The analysis included 200,205 babies born to women with disabilities and about 1.6 million babies born to women without any recognized disability. Disabilities were physical (144,187), sensory (44,988), intellectual or developmental (2207), or multiple (8823).
"Compared with women without disabilities, women with intellectual or developmental disabilities were younger and more likely to live in neighborhoods in the lowest income quintile," the investigators write.
Babies born to women in all disability groups had higher rates of various complications. The rate of preterm birth before 37 weeks was 7.3%–9.9% in babies born to women with disabilities, compared with 6.2% in newborns of women without disabilities. In the former group, the rates of preterm birth before 34 weeks (1.8%–2.6% vs 1.5%), SGA (11.7%–17% vs 12.3%), and large-for-gestational age (LGA) (7.7%–9.6% vs 8.1%) also were higher.
The investigators observed that women in all disability groups except those with physical disabilities were more likely to have babies with SGA. Women in all disability groups except for those with intellectual or developmental disabilities were more likely to have babies who were LGA.
Furthermore, babies born to women with disabilities also had higher rates of the following compared with women without disabilities:
neonatal morbidity (8.9%–12.1% vs 7.7%)

neonatal abstinence syndrome (0.62%–2.7% vs 0.48%)

NICU admission (13.2%–20.6% vs 11.7%)

neonatal mortality (0.22%–0.29% vs 0.19%)
Policy Implications
Women with disabilities are more likely to have socioeconomic disadvantages, have other physical and mental health conditions, engage in risky health behaviors like smoking, and have problems getting to prenatal care, according to the authors. But other unmeasured factors may play a role, too, they added.
"Our findings showed that disabled women could benefit from improved access to high-quality care before and during pregnancy that is adapted to their needs," said Brown. "Most importantly, these findings show the need for obstetricians, pediatricians, and other healthcare providers to receive training and resources to better understand the needs of mothers with disabilities across the perinatal period."
The findings also have implications for public policy. "Our data show the need to address the physical, communication, and other accommodation needs of disabled mothers in newborn healthcare spaces like NICUs and pediatricians' offices," said Brown. She noted that many NICUs, for example, can't accommodate wheelchairs.
"At a system level, our findings suggest that it might be necessary to restructure the delivery of prenatal and newborn care to women with disabilities so that there are systems and funding in place to support longer and more frequent appointments," she added.
An "Underappreciated Area"
Commenting on the findings for Medscape, Anne Berndl, MD, MSc, director of the Accessible Care Pregnancy Clinic at Sunnybrook Health Sciences Centre and an assistant professor at the University of Toronto, said that one strength of the study was its sheer size. "There's not a ton of research in terms of outcomes for people with disabilities and their children," she said. "It's a really underappreciated area of research."
Berndl, who was not involved with this research, is the lead author of the Society of Obstetricians and Gynaecologists of Canada guidelines on labor, delivery, and postpregnancy care in people with physical disabilities. She also is lead author of the Spina Bifida Association's women's health guidelines.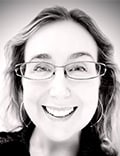 Dr Anne Berndl
Berndl added that the study outcomes were "clinically quite relevant." For example, the measure for SGA was being in the bottom 10th percentile of weight, rather than using a weight cutoff, which Berndl said "is not as informative." Also examining the other determinants of health, such as socioeconomic factors and behaviors like smoking, made the analysis "extremely comprehensive," she said.
However, she noted that large datasets like those that the researchers used have inherent limitations because they rely on diagnosis codes that can mask a lot of health issues. "Disabilities really impact people very differently, even when they have the same diagnosis," she said, because one person can have severe symptoms, and another mild or no symptoms. "But I think that you needed that database to get at this level of numbers."
The study received funding from ICES, which is funded by the Ontario ministries of Health and Long-term Care, and the Eunice Kennedy Shriver National Institute of Child Health and Human Development of the National Institutes of Health. Brown reported no relevant financial relationships. Berndl disclosed that she is collaborating with Brown on an unrelated study. She has no financial relationships to disclose.
Pediatrics. Published in September 2022 issue. Full text
For more news, follow Medscape on Facebook, Twitter, Instagram, YouTube, and LinkedIn
Source: Read Full Article