How effective is the keto diet for managing PCOS?

Polycystic ovary syndrome (PCOS) is a prevalent endocrine disorder affecting reproductive women that is driven by hyperandrogenism and insulin resistance (IR). Treatment for PCOS often focuses on dietary and lifestyle interventions, with ketogenic diets (KD) particularly beneficial for IR and carbohydrate metabolism control.
In a recent review published in Nutrients, scientists discuss the metabolic advantages of KD in the management of PCOS.
Study: Low-Calorie Ketogenic Diet: Potential Application in the Treatment of Polycystic Ovary Syndrome in Adolescents. Image Credit: George Dolgikh / Shutterstock.com
About the study
PubMed/MEDLINE, Web of Science, and Scopus databases were searched for relevant original research, clinical trials, reviews, and meta-analyses that were published within the previous 15 years in English and included human subjects. In vivo and in vitro studies, as well as studies involving older individuals and patients with malnutrition or epilepsy, were excluded from the analysis.
References to the included papers were reviewed to identify additional records. Initially, 201 records were identified, following which the titles and abstracts of 69 records were assessed, and 41 records were ultimately considered for analysis after full-text screening. Data were screened by three researchers, with any disagreements resolved by consulting a fourth researcher.
PCOS among adolescents
PCOS is a common endocrine condition in reproductive-age women with an unknown epidemiology. The condition has serious metabolic, psychological, and reproductive effects. The pathophysiology of PCOS is unknown; however, IR, hyperinsulinism, and hyperandrogenism are the primary drivers of reproductive, metabolic, and clinical abnormalities.
As a compensatory approach for excess nutrition, adipocytes produce mediators that stimulate early development and maturation in late infancy, with possible hypothalamus-pituitary axis activation and adrenarche leading to premature adolescence. The third stage, which is known as the postmenarchal phase, persists throughout adolescence and is characterized by biological development slowdown and adipocyte mediator persistence.
Early detection of PCOS symptoms may enhance cardiovascular health and fertility. The initial phase of PCOS is associated with low birth weight and abnormal postpartum weight gain, as well as adipocyte proliferation, fatty tissue deposition, and central obesity.
KD and its effects on PCOS among adolescents
KD is a hypoglycemic, high-fat, and isocaloric diet that is increasingly being used to treat certain pathologic disorders, such as intractable epilepsy. The purpose of KDs is to simulate a fasting state and generate ketone bodies, which are advantageous for various dysmetabolic disorders, including cardiovascular disease, diabetes mellitus type 2, and PCOS.
KD involves a decreased carbohydrate consumption of 30 to 50 grams daily, with varied protein. The fat intake ratios of this diet are aimed at inducing ketosis, during which energy is primarily obtained from ketone bodies that are produced from fat rather than glucose.
Rapid weight reduction and better metabolic profiles have been observed when the KD is low in calories because of ketosis, increased glucagon, and lowered insulin levels. Ketosis is an effective calorie regulator that results in improved body weight regulation and other advantages that reduce IR associated with obesity.
Ketogenesis also increases the sensitivity of insulin receptors. Additionally, KD alters metabolic pathways, thereby reducing lipogenesis while enhancing the oxidation of fatty acids and lipolysis to affect serum lipid levels and adipose deposition ultimately. KD is also associated with antioxidant benefits, such as lowering reactive oxygen species (ROS) and changing gut flora.
The very low-calorie KD (VLCKD) has shown considerable reductions in body mass index (BMI), fat mass, weight, and waist circumference. Weight reduction with VLCKD may be attributed to ketone bodies' influence on hunger, which results in a lowered appetite, improved satiety, and, as a result, smaller meals and lower food intake.
During the first eight to twelve weeks, patients adhere to a VLCKD of 600-800 kcal daily or LCKD, which can include over 800 kcal daily. The following phase involves gradually reintroducing previously excluded food items, beginning with low glycemic index (GI) foods such as dairy products and fruits, followed by moderate-GI foods such as legumes and high-GI foods such as cereals, pasta, and bread. In addition to excluding certain foods, KD restricts the consumption of minerals and vitamins, including vitamin D, potassium, calcium, and magnesium.
LCKD and VLKCD lead to ketone production, weight, and fat mass loss, as well as body composition and lipid homeostasis improvements reduced IR and oxidative stress, improved glucose metabolism, and improved menstrual regularity and hirsutism.
These diets have also been shown to reduce levels of circulating androgens such as free testosterone and dehydroepiandrosterone (DHEAs), as well as anti-Müllerian hormone (AMH), luteal hormone (LH) and follicle-stimulating hormone (FSH). Increased sex-hormone-binding globulin (SHBG) and improved ovarian function have also been reported.
Conclusions
PCOS patients benefit from a LCKD, which regulates weight, IR, glucose, and lipid homeostasis. However, studies on VLCKD use in women with PCOS are limited. Thus, further research is needed to understand its effects and potential nutritional interventions.
Journal reference:
Calcaterra, V., Cena, H., Sottotetti, F., et al. (2023). Low-Calorie Ketogenic Diet: Potential Application in the Treatment of Polycystic Ovary Syndrome in Adolescents. Nutrients 15(3582). doi:10.3390/nu15163582 https://www.mdpi.com/2072-6643/15/16/3582
Posted in: Medical Science News | Medical Research News | Medical Condition News | Women's Health News | Healthcare News
Tags: Adipocytes, Adipose, Adolescents, Antioxidant, Birth Weight, Body Mass Index, Bread, Calcium, Carbohydrate, Cardiovascular Disease, Dehydroepiandrosterone, Diabetes, Diabetes Mellitus, Diet, Endocrine, Epidemiology, Epilepsy, Fasting, Fatty Acids, Fertility, Food, Glucagon, Glucose, Glucose Metabolism, Glycemic Index, Hirsutism, Hormone, Hyperandrogenism, Hypoglycemic, Hypothalamus, in vitro, in vivo, Insulin, Insulin Resistance, Ketogenic Diet, Ketosis, Lipogenesis, Magnesium, Malnutrition, Metabolism, Minerals, Nutrients, Nutrition, Obesity, Oxidative Stress, Oxygen, Pasta, Pathophysiology, Polycystic Ovary Syndrome, Potassium, Proliferation, Protein, Research, Stress, Syndrome, Testosterone, Vitamin D, Vitamins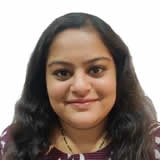 Written by
Pooja Toshniwal Paharia
Dr. based clinical-radiological diagnosis and management of oral lesions and conditions and associated maxillofacial disorders.