Guideline Promotes Cardiac Rehabilitation in Women With CVD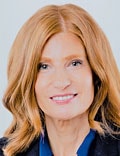 The first practice guideline from the International Council of Cardiovascular Prevention and Rehabilitation that focuses on women provides strategies to increase referrals and boost participation in cardiac rehabilitation (CR) among women with cardiovascular disease (CVD).
The recommendations were based on a meta-analysis and were circulated to a Delphi panel of authors of review articles and programs that deliver women-focused CR as part of the selection process. Overall, the certainty of evidence for the final recommendations is low to moderate, and the evidence is mostly strong.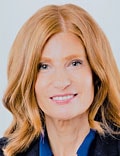 Dr Sherry Grace
"CVD is a leading cause of morbidity in women, and they have special needs, compared to men, that must be met to avoid poorer prognoses," Sherry L. Grace, PhD, professor of health at York University in Toronto, told Medscape Medical News. "We now have evidence on how we can address this and provide some free implementation tools to support programs to apply the recommendations."
Referral, choice of setting and delivery mode, preferred form of exercise, psychosocial assessment, and education are among the factors addressed by the guideline, which was endorsed by 24 clinical societies globally and was published online August 31 in the Canadian Journal of Cardiology.
Increased Provider Education
Lack of referral to CR is among the largest predictors of nonenrollment, according to the guideline. Therefore, the first recommendation is for increased provider education on the importance and benefits of CR. The guideline also endorses the institution of automated or systematic referral to overcome sex biases and suggests that bedside discussions be held prior to discharge to encourage attendance.
Other key recommendations include the following actions:
Developing a CR treatment plan that includes consideration of a woman's clinical history, comorbidities, mental health and psychosocial factors, menopausal status, fall risk, and other concerns

Offering women a choice of participating in a community- or home-based setting, with or without the use of technology, as well as choice of timing, when feasible

Optimizing the CR environment to meet a woman's preferences and values, with consideration given to privacy, safety, gender identity, ethnocultural background, and religion

Providing staff who have in-depth knowledge of women (sex/gender) and CVD and who support self-management and encourage participant resilience

Providing women-focused programming, including specific exercise sessions and peer support programs; preferred forms of aerobic exercise, when possible; and identification of community resources, such as yoga classes, as an adjunct

Assessing women's satisfaction with program delivery and outcomes
"Because of the prevalence of CVD in women, implementation of these recommendations and tools could result in significant public health benefit, such as reduced cardiovascular mortality, morbidity, and rehospitalization, as well as optimize role resumption and quality of life in women and decrease health care costs," the guideline authors concluded.
Grace said, "Despite their proven benefits and associated guideline recommendations to provide programming to patients, cardiac rehab programs are underresourced, especially when compared to acute cardiac care, and thus it is hard to find extra staff time to implement further services."
Men face barriers to CR, just as women do, Grace noted, "and some are rated greater than for women, such as work conflicts and the perception that they already exercise sufficiently in their communities. Therefore, men's utilization also needs to be increased."
CR for All?
Gabor T. Gyenes, MD, PhD, a professor of cardiology at the University of Alberta and cardiac rehabilitation chief for the Edmonton Zone Cardiac Sciences of Alberta Health Services, and Nurse Practitioner Andrea Van Damme, also of the Edmonton Zone, agree that more effort is needed to encourage participation by women and men.
"Every patient should be encouraged to participate in CR. We have not seen any data from anywhere in the world where more than 30% to 40% of referred individuals attended CR," they told Medscape.
"At this point, we need all the help and support we can get to increase access to CR for everyone," they said. "If any guidelines can give us some new ideas about how to improve access by 5% to 10%, they might save thousands of lives."
The guideline was prepared without outside funding. Grace, Gyenes, and Van Damme have disclosed no relevant financial relationships.
Can J Cardiol. Published August 30, 2022. Abstract
Follow Marilynn Larkin on Twitter: @MarilynnL.
For more news, follow Medscape on Facebook, Twitter, Instagram, and YouTube.
Source: Read Full Article