FDA adds OssView bone fragility software to breakthrough program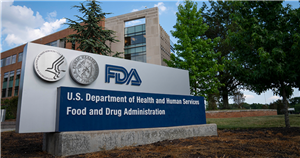 Melbourne, Australia-based CurveBeam AI is investigating how calculating a Structural Fragility Score, or SFS – a bone fragility measure – can support clinical decisions and improve patient care.
OssView is not yet available for sale in the United States, but the FDA Breakthrough Devices Program speeds up development, assessment and review, while preserving the agency's standards for premarket approvals, according to the announcement. 
 The current standard of care to determine fragility fracture risk in patients is bone mineral density measurements obtained via dual energy X-Ray. In some cases, other fracture risk software tools are used to analyze fracture risk. 
However, bone density defined-osteoporosis can miss up to 80% of fragility fractures, and most fractures occur in women with a minimal degree BMS loss, according to the company.
"Even modest bone loss producing osteopenia concurrently destroys the architecture of bone which weakens the bone greatly," said Ego Seeman, professor of medicine and an endocrinologist at Austin Health, University of Melbourne, in the prepared statement. 
When compared to BMD and other standard measures, the SFS diagnostic – calculated from a high resolution peripheral quantitative computed tomography scan of the wrist – has shown greater ability to assess fracture risk.
"The many women in the community with osteopenia who are at risk of a fracture are unlikely to be offered treatment because of the mistaken belief that finding BMD in the osteopenia range means the bone is not fragile," said Seeman.
As medical technologies evolve, agencies are challenged to keep pace, and researchers say FDA is responding to the surge. 
Andrea Fox is senior editor of Healthcare IT News.
Email: [email protected]
Healthcare IT News is a HIMSS publication.
Source: Read Full Article