Developmental dyslexia-associated cognitive differences from the perspective of cognitive search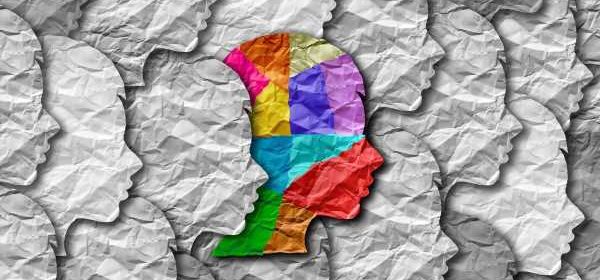 In a recent study published in Frontiers in Psychology, researchers assessed the characteristics of developmental dyslexia (DD).
Background
DD is defined as a disorder in children who fail to learn language skills of writing, reading, and spelling commensurate using their intellectual abilities, despite attending conventional classroom lessons. Cognitive differences related to DD were detected initially due to lexical difficulties. While later research highlighted the neurophysical and cognitive processes in individuals experiencing DD, it is necessary to understand the non-lexical impact of DD.
Perspective of search in dyslexia-associated cognition
In the present study, researchers reviewed the cognitive differences related to DD with respect to different aspects of cognitive search.
The team studied existing information related to individuals exhibiting DD, which covered distinct cognitive modalities and domains. The evidence was examined for cognitive variations with respect to cognitive search, taking into account the exploration and exploitation trade-off. The team considered the various aspects associated with an external search such a selective attendance to data in the external environment, followed by an internal search, including searching for data in/from memory to search for solutions specific to the problems and subsequent neurophysical characterization.
External search
The team explored information using visual and auditory modalities to understand how individuals with DD experience the trade-off observed in this search.
Visual search
Visual information search is the analysis of visual data to recognize visuospatial characteristics. Evidence suggests that individuals with DD exhibit certain visuospatial talents. A review of complex and dynamic spatial processing in individuals with and without DD showed that individuals with DD performed as well as or worse than non-DD individuals with respect to various visuospatial tasks. Various studies also suggested that DD individuals possessed an enhanced ability in accurate as well as rapid holistic inspection since the visual-spatial information is scanned on a global level rather than on a local one.
Furthermore, individuals diagnosed with DD are found to be faster at 3D mental manipulation and rotation as compared to individuals without DD. This suggested that individuals with DD possess a unique pathway of processing visual data and utilize different functional networks for visual processing. Studies also suggested that such a unique processing system could be advantageous in other tasks requiring an individual to use a different perspective or see patterns across complex forms.
Studies have also shown that individuals with DD might experience deficits in focal attention but better resolution of peripheral vision. Moreover, individuals with DD have an improved insight of low spatial-frequency components, while individuals without DD are better at recognizing details present in the middle of their visual field. Overall, studies indicated that individuals with DD have enhanced better explorative or global visual search abilities and weaker exploitative or local visual search abilities.
Auditory search
A study explored the difference in auditory acuity among children with and without DD. The task required the children to perceive a set of stimuli words originating from a certain location, initially without interference and then with interferences such as 'cocktail party' speech mask and white noise. The individuals with DD exhibited notably worse results than the non-DD individuals, possibly because of the higher number of intrusions from the speech masker. This indicated that children with DD could not filter the peripheral speech, which further suggested that DD-diagnosed individuals have wider spatial attention compared to that non-DD persons.
Internal cognitive search
Various studies also investigated distinct areas of memory and their relation to cognitive search.
Procedural memory
Procedural memory is defined as a long-term memory system associated with implicit learning and the utilization of knowledge that is not accessible to conscious awareness. Studies showed that individuals diagnosed with DD are less efficient than non-DD persons in procedural thinking. This suggested that DD individuals could potentially explore novel and possibly better strategies since this unique manner of information processing allows an explorative search.
Divergent memory
Evidence also showed that persons with DD exhibit enhanced abilities of divergent thinking in several aspects. Studies revealed that individuals with DD perform significantly better than non-DD persons with respect to divergent thinking. However, when verbal, non-verbal, and figural tests of creativity were employed, in comparison to non-DD children, children experiencing DD performed equally in figural creativity, worse on verbal creativity, and substantially better in non-verbal creativity. Furthermore, studies showed that children with DD performed remarkably better on tasks that required correlating unusual combinations of ideas that supported novel and original solutions.
Conclusion
The study findings showed that the cognitive search paradigm provided an efficient framework for generating and developing hypotheses explaining the evolution of cognitive differences in DD. The researchers believe that the combination of the cognitive search with other lines of evidence suggests the evolutionary characteristic of cognitive attributes of DD.
Journal reference:
Taylor, H. and Vestergaard, M. (2022) "Developmental Dyslexia: Disorder or Specialization in Exploration?", Frontiers in Psychology, 13. doi: 10.3389/fpsyg.2022.889245. https://www.frontiersin.org/articles/10.3389/fpsyg.2022.889245/full
Posted in: Medical Science News | Medical Research News | Medical Condition News
Tags: Children, Dyslexia, Evolution, Frequency, Language, Psychology, Research, Speech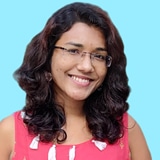 Written by
Bhavana Kunkalikar
Bhavana Kunkalikar is a medical writer based in Goa, India. Her academic background is in Pharmaceutical sciences and she holds a Bachelor's degree in Pharmacy. Her educational background allowed her to foster an interest in anatomical and physiological sciences. Her college project work based on 'The manifestations and causes of sickle cell anemia' formed the stepping stone to a life-long fascination with human pathophysiology.
Source: Read Full Article