Centura Health's Adventist, Catholic hospitals to split in Colorado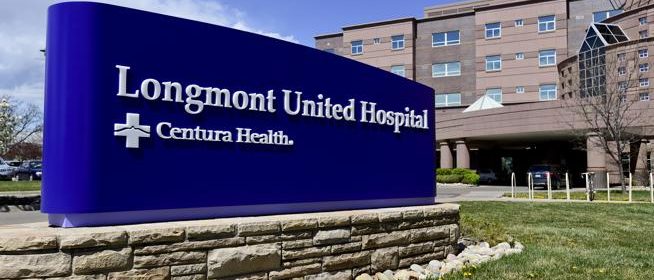 After more than a quarter century together, CommonSpirit Health and AdventHealth announced Tuesday that they're going their separate ways.
The two religiously affiliated health systems formed a partnership in 1996, creating Centura Health — one of Colorado's largest hospital networks — to manage their joint operations, which include 19 hospitals in Colorado and western Kansas.
Centura announced in a news release that the partnership had reached its "natural maturity" and would end, though it didn't lay out a specific timeline for the transition.
It also didn't say whether people employed by Centura itself would be able to transition into other jobs with either system.
"Both organizations are committed to a thoughtful and expeditious transition, and Centura Health will continue in its management role of the hospitals, physician clinics and other care sites throughout the transition," the news release said. "There will be no disruption to patient care."
The announcement goes somewhat against the prevailing winds in health care. Hospital systems have tended to get bigger, merging with other systems or buying independent facilities, to increase their market share and leverage in negotiations with insurance companies. (The same thing has happened on the insurers' side, periodically setting up well-publicized battles over rates.)
AdventHealth, a Seventh-day Adventist nonprofit health system based in Florida, owns Avista Adventist Hospital, in Louisville; Castle Rock Adventist Hospital; Littleton Adventist Hospital; Parker Adventist Hospital; and Porter Adventist Hospital, in Denver.
Chicago-based CommonSpirit Health, the nation's largest Catholic health system, owns Longmont United Hospital; OrthoColorado Hospital, in Lakewood; Mercy Hospital, in Durango; Penrose Hospital, in Colorado Springs; St. Anthony Hospital, in Lakewood; St. Anthony North Hospital, in Westminster; St. Anthony Summit Hospital, in Frisco; St. Elizabeth Hospital, in Fort Morgan; St. Mary-Corwin Hospital, in Pueblo; St. Francis Hospital, in Colorado Springs; and St. Thomas More Hospital, in Cañon City.
CommonSpirit also will open an orthopedic hospital in Colorado Springs this summer.
Sign up for our weekly newsletter to get health news sent straight to your inbox.
Source: Read Full Article