A novel species of dependoparvovirus has been identified in monk parakeets in Madrid

In a recent study published in the Viruses Journal, researchers in Spain discovered a novel dependoparvovirus identified by metagenomic analysis of cloacal specimens from 28 healthy monk parakeets from urban regions of Spain.
Study: A Novel Dependoparvovirus Identified in Cloacal Swabs of Monk Parakeet (Myiopsitta monachus) from Urban Areas of Spain. Image Credit: Roel van Moorsel/Shutterstock.com
Background
Introducing invasive avian species into novel ecosystems has demonstrated negative consequences for native birds, habitats, or ecosystems, with lowered biodiversity.
Additionally, the exotic birds may carry (and transmit) novel viral pathogens to native birds, resulting in an upsurge in zoonotic transmission and the spread of novel diseases in public, resulting in enormous financial losses and economic disruptions.
The rising population of Myiopsitta monachus (monk parakeets) in European cities, particularly in urban regions along the Mediterranean coast, might displace native species such as blackbirds and sparrows and increase health concerns for the birds as well as humans since data on the viruses transmitted by the exotic avian species are limited.
About the study
In the present study, researchers detected a new dependoparvovirus from cloacal swab specimens of Myiopsitta monachus living in urban regions of Spain.
For the analysis, 28 cloacal swab specimens were obtained in November 2021 from adult Myiopsitta monachus during the Madrid city council's fauna and biodiversity department's official population control campaign.
M. monachus deoxyribonucleic acid (DNA) was extracted from the specimens for metagenomic analysis. Next-generation sequencing (NGS), genomic characterization, open reading frame (ORF) determination, recombination analysis, and phylogenetic analyses were performed.
The dependoparvovirus prevalence in monk parakeets, and amino acid sequence similarities with other dependoparvoviruses present in psittacines, were determined. Sequence libraries were prepared, and dependoparvoviruses sequences were compared to other viruses uploaded in the GenBank database.
To evaluate the prevalence of psittacid dependoparvovirus (Sp_PsDPV) among M. monachus avian species in Spain, cloacal swab specimens were obtained from an additional 73 individuals between November 2021 and March-June 2022.
Dependoparvoviruses were detected in monk parakeets using polymerase chain reaction (PCR). Phylogenetic analysis of the dependoparvovirus was based on the amino-acid sequences of the replication (Rep) protein.
Results
The NGS analysis for Myiopsitta monachus yielded 21,925,378 reads, of which 0.1% (n=18,730) were viral, and 5.5% (n=1,028) corresponded to the Parvoviridae family with sequences identified as that of dependoparvoviruses.
Genetics & Genomics eBook
Compilation of the top interviews, articles, and news in the last year.
Download a free copy
The full-length genome of the parvovirus comprised 4,865 nucleotides (nt) and encoded two ORF proteins, for the viral protein (VP), and Repand, with 2.0 nt in the intergenic site.
The dependoparvovirus genome was flanked by inverted terminal repeats (ITRs) of 244 nucleotides and comprised 16-base pair (bp) double-stranded deoxyribonucleic acid, forming T-shaped structures/hairpins, and was found to be closely related to a parvovirus isolated from a wild psittacid in China (Ch_PsDPV).
In both viral organisms, P5, P19, and P40 promoters were detected at positions comparable to those in the Dependoparvovirus genus, albeit the initial Sp_PsDPV promoter was devoid of canonical TATA boxes.
Analyzing the region showed that it may be related to CpG island promoters, mostly associated with ribonucleic acid (RNA) polymerase type II. However, there were no such islands in Ch_PsDPV. No recombination signals were detected.
Analyzing the sequences of replication proteins of avian dependoparvovirus confirmed that the dependoparvovirus identified in the monk parakeets in Madrid showed 80.0% sequence similarity with the Chinese Psittacidae virus but only 64.0% similarity with dependoparvoviruses from passerine birds or chickens, such as duck dependoparvovirus 1 (DPV) and Avian dependoparvovirus 1 (AAAV).
Analyzing the viral protein 1 (VP1) corroborated the sequence similarities; Sp_PsDPV showed 80.0% sequence similarity with Ch_PsDPV, but <74% sequence similarity with viruses in avian species of different orders, such as Passeriformes, Piciformes, Galliformes, and Anseriformes.
The Sp_PsDPV detected may be replication-deficient since all M. monachus birds appeared healthy with no signs of disease, except for one sample analyzed by NGS.
Sp_PsDPV prevalence was found to be very low. The genomic distances and existence of monophyletic clusters indicated that Sp_PsDPV could be considered a novel dependoparvovirus, differing from AAV1 and DPV, identified by the international committee on taxonomy of viruses (ICTV).
The authors proposed that the new species could be Psittacid dependoparvovirus 1 (PsPDV-1).
Conclusions
Overall, the study findings underscored the importance of characterizing invasive avian species' viral genomes to prevent the emergence and transmission of new viral pathogens.
The lack of recombination signals could indicate that there may be no proximal dependoparvoviruses in M. monachus sharing the geographical area of sample collection; however, further research must be conducted to analyze a larger population of monk parakeets to confirm the probability.
Even though the parakeets were healthy with a low prevalence of the dependoparvovirus, they could threaten the health of native birds by transmitting viruses to the indigenous birds via the fecal route.
Therefore, future studies must be conducted to improve knowledge of the viral genomes of exotic birds and thereby monitor and prevent cross-contamination and viral transmission among birds.
Journal reference:
Sánchez, C. et al. (2023) "A Novel Dependoparvovirus Identified in Cloacal Swabs of Monk Parakeet (Myiopsitta monachus) from Urban Areas of Spain", Viruses, 15(4), p. 850. doi: 10.3390/v15040850.https://www.mdpi.com/1999-4915/15/4/850
Posted in: Medical Science News | Medical Research News | Disease/Infection News
Tags: Amino Acid, Contamination, CpG, DNA, Genome, Genomic, Nucleotides, Parvovirus, Polymerase, Polymerase Chain Reaction, Promoter, Protein, Research, Ribonucleic Acid, RNA, Virus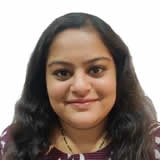 Written by
Pooja Toshniwal Paharia
Dr. based clinical-radiological diagnosis and management of oral lesions and conditions and associated maxillofacial disorders.
Source: Read Full Article