'A Heart-Wrenching Thing': Hospital Bans on Visits Devastate Families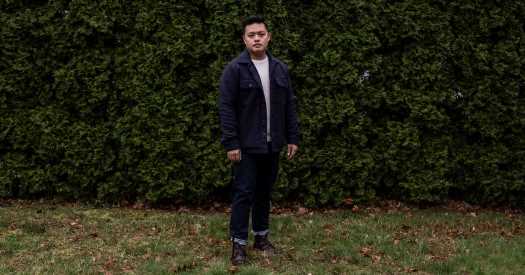 To curb the risk of spreading the coronavirus, hospitals nationwide are banning visits from family and friends.
By Katie Hafner
The last time Peter John Dario saw his father alive was on March 14, at the entrance to a hospital in Edison, N.J. An employee took him away in a wheelchair, telling Mr. Dario and his mother gently but unequivocally that they could not go in the building.
In a fog of worry and confusion, as he watched his father's diminished silhouette disappear through the door, Mr. Dario forgot to say goodbye.
Five days later, his father, Peter Dario, died of respiratory failure from an infection caused by the coronavirus. He was 59. None of the members of his large family — several of them now also sick with Covid-19 — were at his side.
Of all the ways the coronavirus pandemic has undermined the conventions of normal life, perhaps none is as cruel as the separation of seriously ill patients and their loved ones, now mandated at hospitals around the world.
Hospitals in all 50 states and dozens of countries are barring visitors. Lobbies are bare, visitor parking lots empty, flower deliveries stopped. The number of accessible entry points has been reduced, and security guards and staff are posted at those that remain to turn away patients' relatives and friends.
"It's a heart-wrenching thing to do," said Dr. Laura Forese, executive vice president and chief operating officer of NewYork-Presbyterian Hospital in New York. "But it's for everyone's protection."
At most hospitals, exceptions are being made only for patients receiving end of life care, hospitalized children and pregnant women in labor.
Last week, after New York-Presbyterian discovered that multiple pregnant and postpartum patients in its labor and delivery unit had Covid-19 — with minimal or no symptoms — it barred all visitors, including partners. Mt. Sinai Hospital System followed suit. But on Saturday night, following an outcry from expectant parents, Gov. Andrew M. Cuomo signed an executive order requiring all medical facilities licensed by New York State to allow one support person for patients who are in labor.
"This disease has demonstrated to us just how vulnerable the greater community can be when we have a virus circulating that no one has any immunity to," said Nancy Foster, a vice president of the American Hospital Association. "And that extraordinary reality has forced us to take extraordinary measures."
While the infection control rationale is clear and sound, the consequences — for patients, their loved ones and the hospital personnel who must enforce the rules — are profound.
Source: Read Full Article