10,300 children are now facing gruelling waits for treatment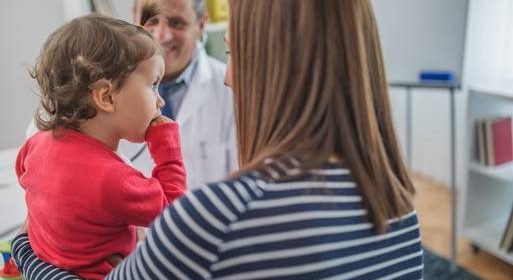 More than 10,300 children are now facing gruelling and potentially life-changing delays of at least a year-and-a-half to see a specialist.
Among them are 3,488 children who are waiting to see an orthopaedic surgeon for conditions such as scoliosis, many for up to three years.
The extent of the queue is causing major concern among desperate parents who fear their children will have life-long complications because they were not seen and treated on time.
They include children with a range of conditions which need to be assessed by a specialist, including heart and vision difficulties.
The waiting list only refers to young patients at the main children's hospitals in Dublin – Temple Street, Our Lady's Hospital Crumlin and Tallaght Hospital.
The real figure is higher when the waiting lists around the country are counted.
The queue of people waiting lengthy periods is now nearly 20 times higher than just two years ago when the number of children waiting over 18 months was 505.
Read more: Senior doctors warn that worst-ever winter trolley crisis looms in 'chaotic' hospitals
The Government's plans to tackle the crisis was put to Health Minister Simon Harris in a parliamentary question by Fianna Fáil TD Jack Chambers, who condemned the manner in which the waiting list for vulnerable children has been allowed to escalate.
"The figures are stark and they hide the potential damage to these children who are at risk of life-altering health difficulties," he said.
"I am also concerned these figures do not capture all children enduring this kind of delay across the country.
"They expose the Government's shallow spin."
Claire Cahill, of ScolioNetwork, representing children with the severe spinal condition, said: "The delay can have serious implications for children who live with progressive scoliosis.
"Long waits for a first spinal assessment can impact the outcome of surgery and their quality of life.
"Children who experience long waits for care often have to endure more complex surgeries with greater risk of increased blood loss and reduced outcomes.
"The current wait for an outpatient appointment is not acceptable."
Struggling
A breakdown of the hospitals reveals how the 18 month and longer queue of children to see a specialist has spiralled since the current Government took office.
There were 236 waiting in 2016 in Crumlin Hospital and this has now risen to 4,560.
Temple St has seen its numbers go up from 163 to 5,553.
The children's hospital in Tallaght is struggling to cope with 1,216 long waiters, as opposed to just 106 in 2016.
In response, the minister said that in Budget 2019 the Government has prioritised improving access and reducing waiting times for patients, with funding to the National Treatment Purchase fund (NTPF) increasing from €55m in 2018 to €75m in 2019, of which €6m will be invested in outpatient activity.
"In addition, specific investments to improve paediatric services have been made including the establishment of the outpatient and urgent care centre at Connolly Hospital, Dublin in 2019 and the development of sustainable and safe paediatric orthopaedic service, including scoliosis, for children and young people," said Mr Harris.
He said that to date this year the NTPF has approved almost 12,700 additional first-time outpatient appointments and this is projected to increase to 40,000 appointments in 2019.
"I recently met with the chief executives of all hospital groups to discuss improving access for patients and requested that they work with the NTPF and HSE in 2019 to develop innovative proposals to address the number of long waiters on outpatient lists in 2019," he added.
Read more: Only one child with scoliosis sent to UK for surgery as 109 still wait
The group overseeing the three children's hospitals has implemented a number of "new and innovative" initiatives to improve access to outpatient appointments for patients across a range of specialties, including cardiology and orthopaedics, he said.
These include additional clinics in ear, nose and throat and dermatology.
There has also been the appointment of additional staff in general paediatrics, ophthalmology and orthopaedics.
The hospitals are also using some "virtual assessment clinics" for children who need rheumatology care.
An additional €9m was given to the three hospitals this year to support a sustainable and safe paediatric orthopaedic service for children and young people, he insisted.
Source: Read Full Article