How has COVID-19 Changed the Delivery of Care?

The response to the COVID-19 pandemic has resulted in dramatic changes to healthcare and care services. The pandemic has highlighted the need for norms and entrenched assumptions about the way we deliver healthcare to be reassessed.
In this article, we look at how the pandemic has impacted health services across the globe and the changes to the delivery of care that occurred as a result. The UK National Health Service (NHS) is presented as a key example of how large-scale and rapid changes to the delivery of care occurred in the wake of the pandemic.
How the pandemic impacted health services
Moynihan et al., (2021) designated the global pandemic an "unprecedented pandemic induced natural experiment in reduced healthcare utilization." During the peak of the pandemic (May 2020), redistribution of resources toward more essential services occurred in many countries. It was an essential measure needed to reduce the incidence of mortality in a crisis situation.
Around the globe, researchers have found a generalized decrease in non-emergency attendances to the Emergency Department (ED) or Accident and Emergency (A&E). At the height of the pandemic in Northern Italy, pediatric doctors working in the ED realized fewer patients were attending with non-urgent complaints and non-relevant pathologies. This discovery of a reduction in case numbers of those presenting with the mildest of clinical pathologies entailed a freeing up of resources, such that emergency cases could be better prioritized and catered for.
The upshot of this realization is that it has presented new opportunities to strategize and implement measures and care models that will maximize the appropriateness of future visits to the ED. While this has been positive for the effective management of more urgent cases there has inevitably been fallout for non-urgent cases, and this can be extended to cases of routine care. It has proven difficult to ascertain the overall impact upon patients in these cases and it is not adequate to brush this aside and simply assume no problem exists there.
Assessing the global impact
A large-scale global survey comprising the first broad synthesis of pandemic-related changes in the utilization of healthcare services across all categories was conducted by Moynihan et al., (2021). The researchers found that of 81 studies involving over 17.9 million services across 20 countries there was consistent evidence of a major reduction in healthcare services in the period up to May 2020 (corresponding to the peak of the pandemic in many places), when compared with previous years (Moynihan et al., 2021).
The survey found there had been a 37% decrease in services at that time. In the case of visits, this figure climbed to a 42% decrease. It was lower for admissions at 28% and diagnostics at 31%. Meanwhile, therapeutics was discovered to be at 30%.
During the initial stages of the COVID-19 pandemic, just as new lockdown measures were being implemented, routine care was being suspended. But there are other reasons why patients missed care too, such as personal concerns about COVID-19 infection while attending a hospital or care facility, for example, and the primary force for change was the acknowledgment of an urgent need for infection control.
Changes to the delivery of care
While there were reductions in some services there were also increases in others, such as telemedicine. In the UK, major changes to primary and community care were implemented in March 2020. In UK healthcare the NHS introduced digital triage, the expansion of remote consultation and the creation of 'hot tubs' as part of infection control measures across GP practices.
At the same time, the NHS experienced a significantly increased demand for critical care as well as reduced demand for, or postponement of, non-COVID-19 related services. Non-urgent elective admissions fell as did GP referrals. Outpatient services quickly moved over to digital ways of working, thereby ameliorating the necessity for face-to-face contact.
Another new development was the creation of crisis services for mental health. The public conversation about mental and, for that matter, physical health as well, was at an all-time high during the peak of the pandemic. Health promotion and prevention were key as it became increasingly apparent that factors like obesity or underlying health conditions rendered some members of the population more susceptible to the virus than others. This led to the creation of outreach services for vulnerable groups led by primary care and mental health workers.
Another important transformation was that large-scale organizational changes were implemented. For instance, waiting lists were shared across "local health and social care economies areas to manage elective care more efficiently" (Lewis et al., 2020). The fundamental shift to remote working also spurred a large-scale and rapid deployment of technology, such as laptops and software, across the care workforce.
An opportunity for future change
In the wake of post-pandemic recovery, we have been presented with a unique opportunity to implement systematic changes across systems of care directed toward reducing the incidence of low-value care. This includes cases of overdiagnosis and overtreatment.
One outcome of large-scale studies, such as that carried out by Moynihan et al., (2021), has been calls for monitoring the long-term impact of missed care and public campaigns to raise awareness about seeking medical care. This improved knowledge should help us achieve better preparedness to meet healthcare challenges in the future.
References
Lewis, R. et al., (2020) Understanding and sustaining the health care service shifts accelerated by COVID-19. The Health Foundation. Online: https://www.health.org.uk/publications/long-reads/understanding-and-sustaining-the-health-care-service-shifts-accelerated-by-COVID-19.
Moynihan et al., (2021) Impact of COVID-19 pandemic on utilisation of healthcare services: a systematic review BMJ Open. Doi: 10.1136/bmjopen-2020-045343.
Further Reading
All Coronavirus Disease COVID-19 Content
The COVID-19 Pandemic: What have the experts learned?
What Mutations of SARS-CoV-2 are Causing Concern?
Why Can Women Fight COVID-19 Better Than Men?
What is a Variant?
More…
Last Updated: Mar 28, 2022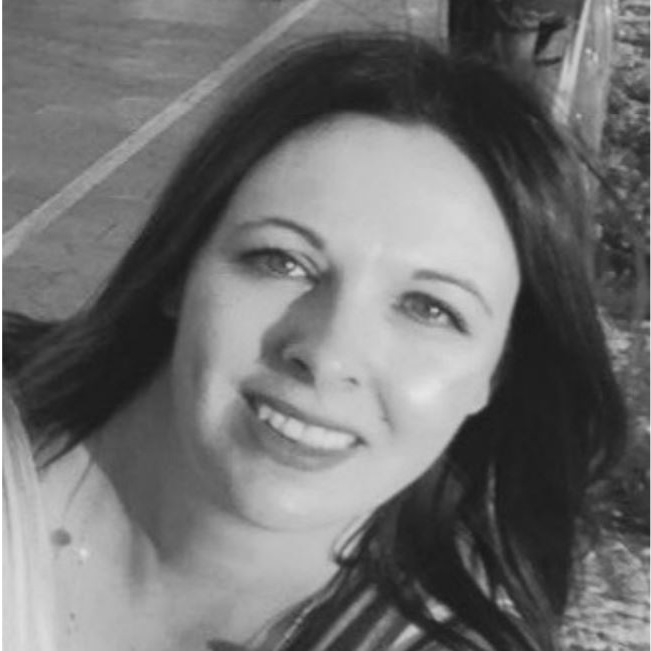 Written by
Dr. Nicola Williams
I'm currently working as a post-doctoral fellow in the History of Science at the Leeds and Humanities Research Institute (LAHRI), at the University of Leeds. Broadly speaking my research area falls within the remit of the history of biology and history of technology in the twentieth century. More specifically I have specialist knowledge in the areas of electron microscopy and cellular and molecular biology, women in science and visual culture.
Source: Read Full Article