Delayed Puberty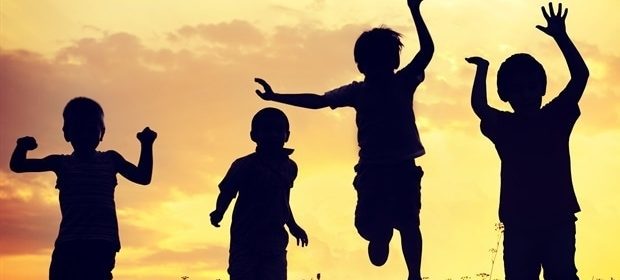 Delayed puberty is a condition that refers to the absence or late onset of sexual changes that usually occur at the age of puberty. In boys, delayed puberty is defined by the absence of testicular development by the age of 14. In girls, it is defined by the absence of breast development by the age of 13, or absence of menarche by the age of 15.
Although the prevalence of delayed puberty is not known with precision, variation from the normal age of puberty occurs in approximately 1 in 30 children.
Many males and females are affected by a simple constitutional delay in growth and puberty, and a detailed investigation may not be required, as they will reach the normal body changes in time.
Causes
The normal age of puberty is variable and a wide age range is considered to be healthy, as it depends on several factors. There appears to be a genetic factor that causes delayed puberty, because more than half of the individuals who have delayed puberty have a family history of similar symptoms.
Approximately 10% of cases of boys with delayed puberty are associated with an uncommon condition called idiopathic hypogonadotropic hypogonadism (IHH). Additionally, some boys have delayed puberty caused by Klinefelter's syndrome.
Diagnosis
The diagnosis of delayed puberty is usually made based on the medical and family history of the individual and a physical examination to assess changes expected according to the age of the individual.
Topics that should be discussed during the patient consultation include the:
Growth pattern
General health
History of other medical conditions
Family history of similar symptoms
Psychosocial symptoms
The physical examination should investigate signs of growth, such as height and weight in comparison to what is expected from the regional average and development of sexual characteristics, such as breast or testicular development and the growth of pubic hair. It is also helpful to test for an abnormal sense of smell, which is a characteristic symptom of Kallmann's syndrome.
There are also some diagnostic tests that can help to establish the cause of delayed puberty and provide guidance about the appropriate treatment. A blood sample can be analyzed to check the hormone levels of the individual. Imaging techniques of the pelvis, like magnetic resonance imagining (MRI), may also be beneficial in some circumstances, particularly for girls.
Management
In many individuals with delayed puberty, medical treatment is not required and patients should be reassured that the body will have the expected sexual changes in time.
However, treatment with sex hormones according to the sex of the individual (testosterone or estrogen) can help to boost the hormone levels and induce puberty. This can be useful for individuals who are very preoccupied about the lack of changes to prevent psychological and emotional consequences associated with a delay.
If there is a specific problem that has been identified in causing the condition, it is important that this is addressed to allow the regular changes to take place. This also often involves hormonal therapy to induce pubertal development in the individual.
Throughout the treatment process, it is essential that affected individuals have access to a strong support network and are able to discuss any issues or struggles that they are facing with someone. Some patients may do this with friends or family, while others may prefer to talk with a counselor or psychologist.
References
http://patient.info/doctor/delayed-puberty
http://www.uptodate.com/contents/diagnosis-and-treatment-of-delayed-puberty
http://www.nhs.uk/Conditions/Puberty/Pages/Complications.aspx
http://www.aafp.org/afp/1999/0701/p209.html
http://www.apeg.org.au/Portals/0/Resources/Hormones_and_Me_6_Delayed_Puberty.pdf
Further Reading
All Puberty Content
Premature Breast Enlargement (Premature Thelarche)
Causes of Delayed Puberty
Precocious Puberty – Early Puberty
Are Chemicals in Cosmetics Linked to Early Puberty in Girls?
More…
Last Updated: Feb 27, 2019
Written by
Yolanda Smith
Yolanda graduated with a Bachelor of Pharmacy at the University of South Australia and has experience working in both Australia and Italy. She is passionate about how medicine, diet and lifestyle affect our health and enjoys helping people understand this. In her spare time she loves to explore the world and learn about new cultures and languages.
Source: Read Full Article