Thousands are told in A&E they have cancer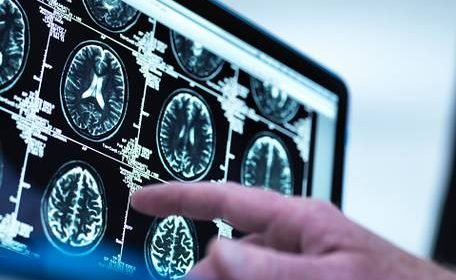 More than 3,000 patients a year are only finding out they have cancer when they attend a hospital A&E department.
The alarming revelation comes as new figures show cancer has overtaken heart disease as the biggest killer.
More than 41,000 new patients are diagnosed with cancer annually including non-invasive forms of the disease, according to the annual report of the National Cancer Registry.
A growing and ageing population has contributed to an 85pc rise in cases since the mid 1990s.
However for thousands of patients the diagnosis will only be made after they present as emergencies and they account for 14pc of cases, excluding non-melanoma skin cancers.
This can result from lack of awareness of symptoms or being on a long waiting list for access to scans.
They usually have advanced disease, limited treatment options and poorer prognosis.
Overall, cancer claims the lives of 9,094 people annually with lung cancer the main killer for men and women.
Non-melanoma skin cancer, prostate cancer and breast cancer were the most commonly diagnosed cancers.
The risk of dying of cancer was about 34pc higher for men who tend to present later for care than for women.
Read more: 'Wake-up call' – cancer overtakes heart disease as Ireland's biggest killer
The stark forecast is that cancer figures could almost double by 2045.
However,survival has improved markedly for cancers as a whole and for the most common cancer types since the mid-1990s.
The overall five-year net survival increased from 40pc for men during 1994-1998 to 62pc during 2010-2014.
Among women the five-year net survival increased from 48pc during 1994-1998 to 60pc during 2010-2014.
It means Ireland has a record 173,000 cancer survivors who were previously diagnosed with an invasive cancer other than non-melanoma skin cancer,
The top four most common cancers among survivors are breast cancer , prostate cancer, bowel cancer and melanoma skin cancer.
The survival rate for non-melanoma skin cancer is best at 99.8pc, followed by prostate cancer at 92pc.
Survival
Survival for breast cancer is 83pc, bowel cancer 63pc and for lung cancer 18pc.
An analysis of the report by the Irish Cancer Society shows show rates remain highest in the most deprived areas.
There is a greater risk in getting lung cancer in areas such as north-inner city Dublin and west Dublin as well as certain area of Donegal, Louth, Longford, Carlow, Galway, Limerick and Cork.
Lung cancer and head and neck cancer incidence is 1.7 times higher among the least well off. Cervical cancer incidence is 1.9 times greater among poorer communities.
Men in areas with the lowest education levels have a 32pc greater risk of lung cancer than men living in areas with the highest level, while it is 23pc greater for women.
It said that the designation of cancer into eight hospital centres have contributed to more survival, but more is left to do.
Cancer patients from the most disadvantaged communities are 50pc more likely to be diagnosed after attending A&E.
Responding to the figures, Averil Power of the Irish Cancer Society said they were a "wake-up call" that must prompt immediate action.
"While these projections are stark, they need not become a reality," she said.
"By improving our lifestyles and availing of free screening each of us can dramatically reduce our risk of getting cancer.
"Four in 10 cancers are preventable. We can all reduce our risk of getting cancer by eating healthily, exercising and limiting our alcohol intake."
She called for more measures to address health inequalities. "Disadvantaged groups are still more likely to get, and die, from cancer than more privileged groups," she said.
"We won't stand for that. We will continue to call for better access to cancer tests for all, increased uptake of screening programmes and no barriers to seeing doctors."
Source: Read Full Article