That can give the Mediterranean diet to women's hearts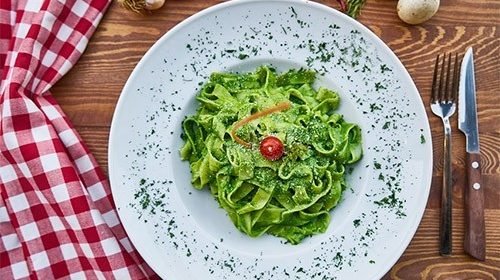 Women adhering to the Mediterranean diet is 25% lower risk of cardiovascular disease, say U.S. researchers.
Our study has convincing was poslal relating to public health. Lasting beneficial effects of the Mediterranean diet on the risk of cardiovascular disease due to moderate izmenenijami known risk factors for cardiovascular diseases, especially associated with inflammation, glucose metabolism and insulin resistance, says lead study author Shafkat Ahmad (Shafqat Ahmad), researcher at Women's hospital Brigham (Brigham and Womens Hospital), Boston. This understanding may have important implications for primary prevention of cardiovascular diseases.
In the framework of the cohort study women's Health (Womens Health Study) scientists watched more than 25,000 American women for 12 years. The results are published online in the journal JAMA Network Open.
The Mediterranean diet is one of healthy eating options. This style of food with a high content of plant foods and olive oil, low in meats and sweets. Women were grouped according to different levels of compliance with the diet low, medium or high.
Compared with low adherence to Mediterranean diet in women participating in a moderate level of compliance, the risk of cardiovascular disease decreased by 23%, and with a high level of 28%. When combining both groups, the figure was 25%.
According to the authors of the study, a risk reduction similar to what is provided with medication of statins that reduce cholesterol or other drugs for the prevention of cardiovascular disease.
Previous studies have also linked the Mediterranean diet to reduced cardiovascular disease, but the reasons for this were unclear, so the authors of the present study more closely examined this issue.
The research team found a connection between Mediterranean diet and reduction of inflammation, which accounts for 29% reduction in risk of heart disease. The results showed that the improvement of glucose metabolism and insulin resistance was about 28%, and a lower body mass index of about 27%. Also found the link between the Mediterranean diet and changes in blood pressure and cholesterol levels.
Valeria SEMA