Teenage boys to get lifesaving HPV jab in the next school year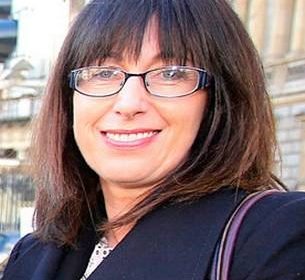 Thousands of teenage boys are to be offered a lifesaving vaccine – currently administered only to girls – to protect them against deadly cancers.
They will be vaccinated against the cancer-causing HPV virus in the next school year.
Health Minister Simon Harris reaffirmed the promise to roll out the vaccine for boys after the proposed extension was assessed as both clinically and cost effective by the Health Information and Quality Authority (Hiqa).
Hiqa said the vaccine is safe and recommended that both girls and boys get the 9-valent vaccine.
The newer version protects against five types of HPV.
"Funding has already been made available in the Budget to facilitate the introduction of this initiative in 2019, subject to a favourable recommendation being made in the Hiqa assessment report," Mr Harris said.
Although HPV is widely known to be associated with cervical cancer in women, it also leaves boys at risk of disease in later life.
The vaccine should reduce the risk of throat cancer and also genital warts in men.
Dr Máirín Ryan, Hiqa's director of health technology assessment, said: "Extending the HPV vaccine to boys provides direct protection against HPV-related disease to boys, indirect protection to girls who have not been vaccinated and would reduce HPV- related disease and mortality in Ireland.
"Over 20 years a gender- neutral 9-valent programme will prevent an estimated 101 additional cases of cervical cancer compared with the current girls-only 4-valent programme."
The Hiqa report said every year 538 cancers associated with HPV are diagnosed in Ireland, including in the cervix, anus, penis, neck and throat. HPV infection is also responsible for 90pc of genital warts.
One in four of the HPV- related cancers is diagnosed in men.
It found the cost of switching to the 9-valent vaccine for girls will be an additional €870,000 over five years.
It also showed that the budget impact of providing the 9-valent vaccine to boys and girls will be an additional €11.7m over five years.
There was a fall-off in the take-up of the vaccine by teenage girls in recent years after it was wrongly linked to complications and serious side effects.
However, it has since partially recovered and the uptake in this academic year is expected to be higher following the CervicalCheck scandal and the harrowing testimonies of women who developed cervical cancer.
Prof Mary Horgan, a consultant in infectious diseases, said it is essential that boys are also protected from cancers, such as those of the head and neck that are often caused by HPV infection.
"There is an approximate 20pc increase in throat cancers," said Prof Horgan, who is president of the Royal College of Physicians.
"Nearly 50pc of this rise in oropharyngeal disease is directly related to HPV, with almost 80pc of those occurring in men, yet there is little awareness of the risks to men.
"Recent research to gauge awareness of HPV-related infections and cancers in men found that about 60pc of Irish adults are aware that it can affect both men and women. And worryingly 87pc believe they have never been exposed to the virus.
"While progress has been made in increasing HPV vaccine uptake rates in girls in Ireland, which will confer some indirect protection to boys, we will not get to a point of elimination of this potentially serious infection without a rollout of vaccination and provision of direct protection to boys also."
Parents can learn more about the HPV risks for boys by asking their GPs and referring to reliable websites, such as the WHO.
Source: Read Full Article