Real Health Podcast: Surviving Christmas with the in-laws and de-stressing your day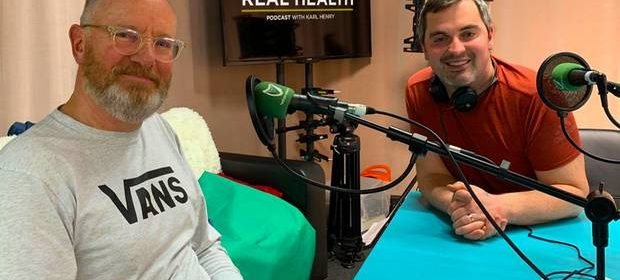 Only a few days to go before Santa will be making his way to your home and I hope you've all been good and been trying to keep up with some of your Christmas training plan as well.
I wanted this episode to be about making your Christmas Day better, to avoid the family rows and helping you deal with the in-laws.  It's a very stressful experience and so I was joined by psychologist and coach Neil O'Brien with some tips and advice to make the most out of your Christmas Day and to enjoy it in a more relaxing and mindful way.
"Keep Christmas Day simple, don't look to impress anybody, celebrate being with family and friends and the fact you've made it through it another year," is some great advice from Neil.
I'd also recommend going for a walk or run in the morning to help you prepare for the hectic pace of the rest of the day and do let me know how you handle it all.
Happy Christmas to all the Real Health listeners!
The Real Health podcast is in association with Laya Healthcare.
Keep sending your questions in to me via email [email protected] or contact Karl on Twitter and Instagram @karlhenryPT.
Listen to the show on the SoundCloud player or subscribe and rate via the following links:
iPhone users can subscribe and listen on Apple Podcasts.
Android users can subscribe and listen on Google Podcasts.
Or listen on SoundCloud
And we're on Spotify
Source: Read Full Article