Readiness of the United States to combat known and unknown future infectious pathogens

The ongoing coronavirus disease 2019 (COVID-19) pandemic, caused by the novel coronavirus, namely, severe acute respiratory syndrome coronavirus-2 (SARS-CoV-2), has underscored the importance of disease preparedness, which is inherently linked to the healthcare system.
A new study available as a pre-proof in Health Security has focused on the preparedness of the United States to respond to known and unknown future infectious pathogens.
About the study
The preparedness to combat unknown and known pathogens is linked to how well-equipped the hospitals, healthcare centers, and other related organizations are to respond to infectious diseases. In 2015, during the outbreak of the West Africa Ebola, the US Department of Health and Human Services established a 4-tiered structure related to combating special pathogen outbreaks across the United States.
This structure constitutes a complex network of healthcare facilities that can detect pathogens and provide care for patients infected with a potential or confirmed special pathogen. This structure facilitates a nationwide system to react and combat the earliest sign of the emergence of a novel pathogen.
The advancement of this network is associated with the expansion of healthcare capacities and facilities, and the developing network of researchers who can conduct novel clinical trials as well as provide training and education related to disease protection. This network is led by the National Emerging Special Pathogens Training and Education Center (NETEC) along with the Regional Emerging Special Pathogens Treatment Centers (RESPTCs) in each US Department of Health and Human Services region of the country.
Although NETEC and RESPTCs have maintained a state of preparedness to combat pathogens, the COVID-19 pandemic extended beyond the readiness of the healthcare system. This pandemic has affected all facets of society including major life loss as well as an economic disaster. These impacts have been disproportionately distributed in traditionally underserved communities.
Responding to this fallback, the leaders of NETEC have focused on constructing long-term stability by strengthening the healthcare systems. They believe healthcare systems are the backbone that protects a community and fights against the outbreak of special pathogens. Hence, they protect the health of millions of American citizens every day.
These networks maintain readiness to react to an emergency even when there is no immediate prevalence of a pathogen or risk of its outbreak. In the post-COVID world, constructing strong and resilient healthcare systems that can immediately respond to an outbreak of infectious disease is extremely critical.
To date, millions of individuals in America are infected with COVID-19 disease, even after a high rate of vaccination across the nation. Recent reports have shown that hospitals and health systems have contributed extraordinarily to fighting the COVID-19 pandemic. Their ability to contribute to society to this intensity remained unknown less than two and half years back.
Studies have shown that RESPTCs have significantly contributed, in various ways, to combat the ongoing COVID-19 pandemic. They were instrumental in isolating COVID-19 patients from healthy individuals. Additionally, RESPTCs rapidly conducted clinical trials on COVID-19 therapeutics. They have played an important role in translating emerging science to protect individuals from contracting the disease and provide optimized care to COVID-19 patients.
Conclusion
The authors stated that this article has summarized a collection of research papers that is related to the work of NETEC and the national network of RESPTCs from the beginning of the pandemic. It highlighted how the US has prepared for future special pathogens in the post-COVID world. This article has further shown the contributions of RESPTC throughout the COVID-19 pandemic period.
Journal reference:
Sauer, M.L. et al. (2022) Special Pathogens Readiness in the United States: from Ebola to COVID-19 to Disease X and Beyond. Health Security. doi: http://doi.org/10.1089/hs.2022.0072 https://www.liebertpub.com/doi/10.1089/hs.2022.0072
Posted in: Medical Science News | Medical Research News | Disease/Infection News
Tags: Coronavirus, covid-19, Education, Health and Human Services, Health Systems, Healthcare, Infectious Diseases, Pandemic, Pathogen, Research, Respiratory, SARS, SARS-CoV-2, Severe Acute Respiratory, Severe Acute Respiratory Syndrome, Syndrome, Therapeutics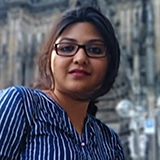 Written by
Dr. Priyom Bose
Priyom holds a Ph.D. in Plant Biology and Biotechnology from the University of Madras, India. She is an active researcher and an experienced science writer. Priyom has also co-authored several original research articles that have been published in reputed peer-reviewed journals. She is also an avid reader and an amateur photographer.
Source: Read Full Article