Optometrists warning over drivers with poor eyesight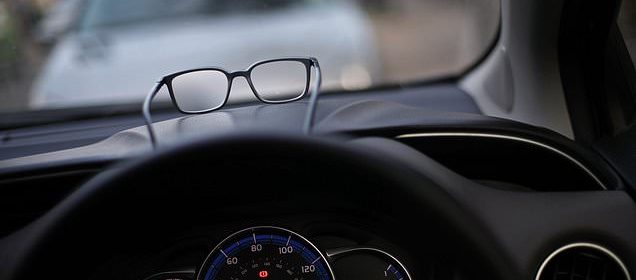 More than a million drivers with poor eyesight could be driving on Britain's roads illegally, optometrists warn
The Association of Optometrists commissioned a poll of 1,246 of its members
Almost half said they had recently seen a patient who drives with bad vision
It said the Government must toughen the law on vision testing for motorists
Up to 1.2million people with poor eyesight could be driving illegally, a report warns.
Almost half of optometrists (44 per cent) have seen a patient in the last month who still drives despite being told their vision is below the legal standard.
This could equate to around 1.2million motorists, according to the Association of Optometrists, which commissioned a poll of 1,246 of its members.
Learner drivers must read a number plate from 20 metres (Yui Mok/PA)
Some 262 people were injured in crashes on the roads last year where poor eyesight was a contributory factor, figures show. Despite this a separate survey of 1,386 drivers by the AOP found 42 per cent would continue to drive even if they were told their vision could not be corrected to meet the legal standard. The AOP said the Government must toughen the law on vision testing for motorists.

When ARE you too doddery to drive? After a spate of…


Girl, 11, is left blinded for FOUR days after she wore…


Incredible before and after pictures of cancer-stricken…
Share this article
Children born in the summer are nearly twice as likely to become short-sighted than those born in autumn, winter or spring, scientists have found.
A team at King's College London tracked 2,000 children born in the 1990s. By the age of 17 a quarter had developed short-sightedness. And the summer-born were 93 per cent more likely to have the condition.
The team told the British Journal of Ophthalmology they believe this is because they start school younger and are reading and writing before their eyes have fully developed.
Almost half of optometrists (44 per cent) have seen a patient in the last month who still drives despite being told their vision is below the legal standard (stock image) 
Source: Read Full Article