Online porn has fueled a rise in men seeking a bigger penis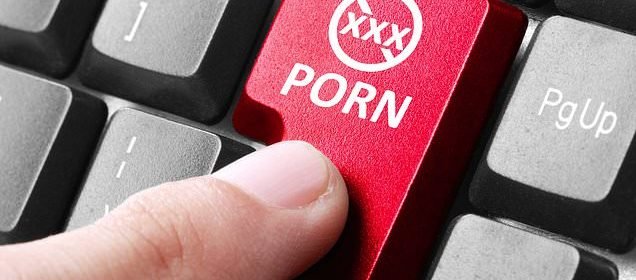 Online porn has fuelled a 70-fold rise in men wanting PENIS fillers even though 'they risk impotence, numbness and dead tissue'
Two of the UK's largest cosmetic surgery firms were asked about their enquiries
They said they now receive around 700 calls from men each month – up from 10
Their statistics also reveal 130 men are undergoing the procedure each month 
A leading urological surgeon has now blamed porn's 'unrealistic expectations'
Online porn has been blamed for a record rise in men seeking penis fillers to make their manhood bigger.
Clinics in the UK have reported up to a 70-fold boost in queries about the injections over the past three years. 
Figures also reveal 130 men are undergoing the procedure each month – a 20-fold increase over the same time frame.
Dr Asif Muneer, from the British Association of Urological Surgeons, told the BBC's Victoria Derbyshire programme, of his concerns.
He said he would 'discourage' men from the procedure and warned, 'if anything, it might lead to complications that will impair their sexual function later on'. 
Scroll down for video 
Dr Asif Muneer, from the British Association of Urological Surgeons, said some men may be driven to undergo the procedure because of 'unrealistic expectations' – partly driven by porn
Dr Muneer added: 'Some men may be driven by unrealistic expectations — partly driven by online pornography.
'All these augmentation procedures are mainly to increase your flaccid girth, and it will have no benefit on your erect length.'
Two of the UK's largest cosmetic surgery groups told the BBC programme about their increase in enquiries for penis fillers.

The gender inequality map of the world: Researchers warn the…


Having a high BMI is linked to a higher risk of death from…


Vegan diet 'can boost mood and ease symptoms for those with…


Giving antibiotics to babies and children under two 'raises…
Share this article
Moorgate Aesthetics and Androfill say they now receive around 700 calls from men each month – up from the 10 they used to get.
And the two firms also revealed they now carry out around 130 of the penis filler procedures, which cost in the region of £3,000. 
It involves injecting a liquid, usually used to smooth out wrinkles, into the soft tissue of the penis to increase its flaccid girth.
Greater girth and length: Stuart Price has praised the trend in penis-expanding treatments 
Did you know? The average length of a flaccid penis is 3.6 inches (9.16 cm) and 5.2 inches (13.24 cm) when flaccid but stretched
WHAT IS THE AVERAGE PENIS SIZE?
For years, men the world over want to know if their manhood measures up compared to others.
So, a team of researchers in 2015 sought to find out the global average for penis size.
Their work revealed the mean length of an erect penis is 5.2 inches (13.12 cm), scientists found.
Meanwhile, the average length of a flaccid penis is 3.6 inches (9.16 cm) and 5.2 inches (13.24 cm) when flaccid but stretched.
And when it comes to girth, the average erect circumference was 4.6 inches (11.66 cm) and 3.7 inches (9.31 cm) when flaccid.
The research, carried out by King's College London's Institute of Psychiatry, Psychology and Neuroscience, also found there was a small correlation between the erect length of a penis and a man's height.
The team looked at 17 studies of 15,521 men worldwide who underwent penis size measurements by health professionals using a standard procedure.
The paper was published in the British Journal of Urology International.
However, the effects of the injection lasts for only around 18 months and only boosts size by up to 2cm in circumference.  
Moorgate Aesthetics promotes the penis procedure on its website, by saying 'only nine per cent of women want less than 6.5 inches erect'.
However, the average erect penis is less than this – at just 5.2 inches (13.12cm), according to a major global study carried out three years ago.
Meanwhile, the average length of a flaccid penis is 3.6 inches (9.16 cm) and 5.2 inches (13.24 cm) when flaccid but stretched. 
Loria Medical, a clinic in the US which offers similar penile injections to boost length, claimed side effects can include the death of penis tissue, a change in shape, excessive scarring and 'erectile function'. Impotence is defined as the inability to get or keep an erection. 
A 25-year-old lorry driver who underwent a similar procedure to extend his penis told another BBC programme two in 2016 about how he was delighted with his 'porno size'.
Known only as Leon, from the South of England, he boasted that he asked for a 'monster' and was given a 'monster' that was 1.3 inches longer. 
In the programme, he joked that he struggled to get his hand around it and showed it off to his friends like it was a brand new car.
That procedure, which cost twice as much, involved cutting a ligament to extend the length of the penis and then adding fat to increase the girth. 
MailOnline reported on a bizarre trend last February that has seen men have their unwanted body fat injected into their penis to make it bigger. 
London Centre for Aesthetic Surgery said at the time 20 men were undergoing the procedure each week. It costs roughly £5,100.
The treatment helped one man, whose identity was withheld, boost the length of his penis by less than an inch and the girth by nearly two inches.  
In the same year, a New York surgeon announced a 10-minute Botox-style procedure – that involves injecting one's own blood into their genitals. 
Dr Norman Rowe, the board-certified surgeon behind the 'bulge booster', claimed patients could gain 1.5 inches in circumference during their lunch break. 
'I FEEL A LOT BIGGER': MAN, 36, TELLS OF HIS PENIS FILLER PROCEDURE 
Stuart Price, 36, from Caerphilly, told the BBC that all men would probably get a bigger penis if they could.
He recently lost eight stone (50kg) in weight and says this has caused changes to his body and excess skin.
'I don't think I actually do need it done, but it would give me a bit more confidence,' he says. 'I'd just feel a bit better if mine was a bit bigger'.
He was injected with 15ml of hyaluronic acid – commonly used to flatten out wrinkles in people's faces. This is the maximum the clinic would inject.
'I feel a lot bigger,' he says, 'I feel really happy'. 
Source: Read Full Article