Now hospitals must cut 'tax on the sick' parking fees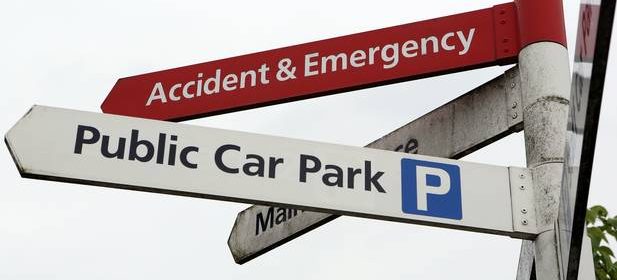 Hospitals that generate more than €22.4m a year from unpopular car parking charges are being forced to cut the cost of the service for patients and visitors.
The charges, dubbed a 'tax on the sick', have been criticised for putting patients and families into financial hardship.
However, the Irish Independent has learned that talks are now under way to reduce the charges, although hospitals are expected to insist that some of the shortfall is made up in State funding.
A spokesperson for the HSE said: "Following a request from the Health Minister, Simon Harris, in March 2018 to carry out a review of hospital car parking charges, the HSE established a review group with the aim of establishing clear national guidance and principles for hospitals.
"A review report was completed in November 2018 which contained a number of recommendations, with the overall objective of reducing the economic costs of hospital attendance for patients and visitors without disproportionally compromising the funding available for patient care.
"The HSE is in the process of implementing the recommendations of the report and discussions are ongoing as part of the 2020 estimates process in relation to the funding required to complete the implementation of the recommendations of the report."
The charges will not be eliminated but there is expected to be an onus on hospitals to offer more discounts and multi-day passes. It is expected more details will emerge in the HSE service plan for 2020 to be published before the end of the year.
The review recommended that hospitals not exceed €10 a day in the hospital charges.
However, a survey has found several are continuing to levy patients and visitors with higher daily charges.
They include Our Lady of Lourdes Hospital Drogheda, which charges €40. St James's Hospital Dublin and Cork University Hospital both have a daily levy of €15. University Hospital Kerry charges €12 a day and Our Lady's Hospital, Crumlin €10.50.
The Irish Cancer Society in its pre-Budget submission highlighted the case of a leukaemia survivor who had to stay in Beaumont Hospital for 115 days. His wife visited him twice a day, five days a week but ended up paying €1,200.
Some hospitals, including University Hospital Kerry and Wexford General, are free to oncology patients and others charge reduced rates. Others such as South Tipperary Hospital offer concessions. The majority of acute hospitals charge for parking at this stage, with only nine providing the service for free.
Source: Read Full Article