Most Irish based in virus outbreak city Wuhan expected to stay in China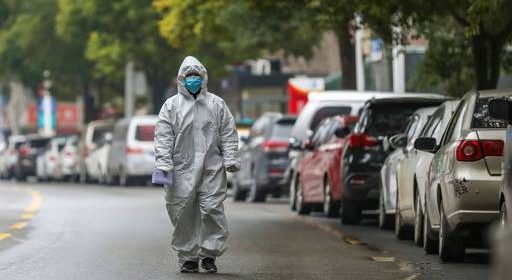 Most of the Irish citizens stranded in the Chinese city at the epicentre of the coronavirus outbreak want to stay, according to Tánaiste Simon Coveney.
The Foreign Minister said yesterday a small number of the estimated eight people who live in the locked-down city of Wuhan wish to leave.
They can avail of transport on a European Commission repatriation flight later this week. However, Ireland was not among the countries listed as requesting the transport at a commission conference on the transport plan yesterday and the Department of Foreign Affairs said it could not comment.
Most of the Irish people in Wuhan are expected to stay because they have families and partners there.
Please log in or register with Independent.ie for free access to this article.
Log In
New to Independent.ie? Create an account
The HSE was unable to say whether those who return here will have to agree to be quarantined, where they would avoid normal contact, in the same manner as people going back to the UK.
It has been reported in the UK people who return will spend two weeks in supported isolation in an army base but this has not been confirmed.
People who want to be brought back on one of the EU flights will undergo a medical assessment and will not be allowed travel if they are showing signs of the virus.
The Department of Foreign Affairs yesterday issued a warning against all non-­essential travel to China as a safeguard against the spread of the highly infectious, pneumonia-like infection.
Several airlines, including British Airways, have also suspended all flights to mainland China with "immediate effect".
Meanwhile, the Department of Education has issued advice to schools, crèches and third-level colleges about coronavirus as global health authorities continue to monitor the spread of infection beyond the original outbreak.
Around 6,000 people have been infected and 130 deaths reported. While Ireland is deemed to be at low risk, there have been eight cases reported in the EU in recent days – four in Germany and four in France.
The HSE's Health Protection Surveillance Centre (HPSC) said yesterday there was a "moderate likelihood of further case importation into EU/EEA countries".
The advice sent to schools, drawn up by the HPSC, provides guidelines for students returning to Ireland from Wuhan as well as general advice around protection, symptoms and what to do if they appear.
Symptoms include a temperature of 38C or higher, a cough, breathing difficulties, shortness of breath and a sore throat.
Advice about protecting against coronavirus includes washing hands with soap and water, covering your mouth and nose with a tissue when coughing or sneezing, and avoiding close contact with anyone with cold or flu symptoms.
Source: Read Full Article