More than 10,000 over-75s faced 'inhumane' hospital trolley wait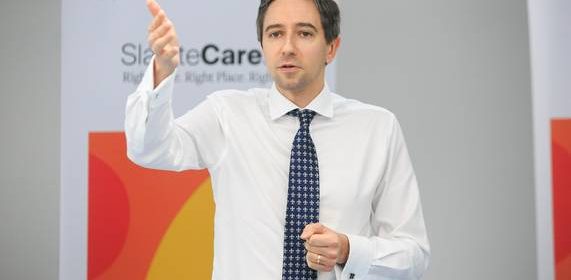 More than 10,400 elderly patients aged over 75 were forced to lie on hospital trolleys for longer than 24 hours because of a lack of beds so far this year.
Of these, 1,295 were without a bed in August as hospitals continued to struggle despite the good weather.
The figures were obtained by Fianna Fáil health spokesperson Stephen Donnelly, who described the situation as "inhumane".
He said the HSE target to have nobody over 75 waiting for more than 24 hours was "setting the bar low" to begin with – but even that was breached.
"As we approach the winter months, it's inevitable that this number will only continue to rise," Mr Donnelly said.
"A lack of basic bed capacity is a fundamental problem in health care in Ireland and if [Health Minister Simon Harris] can't get to grips with even the basic problems, three years into his tenure, then we are going to see thousands more over-75s languish in A&Es across the country.
"Forcing over 10,000 elderly patients to wait more than a full day in emergency departments in hospitals around Ireland is inhumane. It is wearying, even for a person in the full of their health, but people in the full of their health aren't in an emergency department, so it is further compounding their ill-health.
"The HSE's 'target' of admitting or releasing all patients over the age of 75 within 24 hours should never have been a target, it should have been the maximum limit."
The figures show the highest number of over-75s on trolleys for at least a day was in University Hospital Limerick, where 1,235 were without a bed between January and August. Another 1,165 endured these gruelling delays at Galway University Hospital and 1,164 over-75s were in the queue in Cork University Hospital.
In a parliamentary response, Sonya Cotter, acting head of the special delivery unit in the HSE, said older patients presenting to A&Es "are likely to be more complex, with multiple co-morbidities".
"They tend to have a longer patient experience time in the A&E and require a bed," she said. "Older people also generally require a longer length of stay, which in turns puts more demand on bed capacity."
The HSE is hoping to develop better alternatives to improve the management of the needs of older patients, she added.
Meanwhile, new figures show a majority of staff in public hospitals are still ignoring calls to get the flu vaccine, putting patients at risk, as well as leaving themselves vulnerable to catching the virus.
A report on the flu jab uptake for last winter in 49 hospitals found that uptake among all workers was 44.8pc.
The highest uptake was reported among 'medical and dental' professionals and lowest among 'other patient and client care' staff
Uptake was highest in the children's hospitals and lowest in Cork and Kerry.
In England, vaccination uptake among hospital workers with direct patient contact is monitored, and during last winter, the uptake was 68.7pc.
In the United States, some 58.7pc of hospital staff get the jab, leaving Ireland lagging.
There are fears that a virulent strain of flu may hit Ireland this winter, posing a particular risk to older people.
Source: Read Full Article