Many medical devices does not pass the desired studies, and spoils the health of patients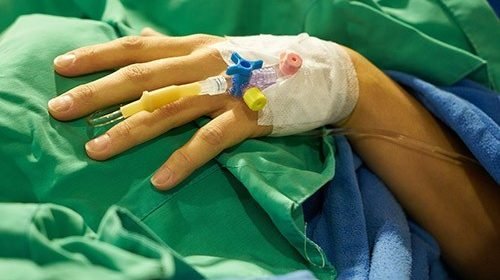 Worldwide, many patients have lost health or died because of improper work of medical devices. It is reported by The Guardian. According to the publication, this happened because of flaws in the governance of their testing and lack of transparency in the mechanisms of their penetration into the market.
Artificial cardiac pacemakers, artificial joints and breast implants was among the devices that could cause injury in the course of many years. Because of the problems with them are many patients had to go through an additional surgery or even lose their lives.
It is argued that in many cases the implants have never been tested on humans before entering the market. Only in the UK from 2015 to 2018 were received 62000 reports of relevant incidents. A third of them had serious consequences for patients, 1004 ended with death.
In the United States management under the control over products and medicines (Food and Drug Administration – FDA) collected information about 5,4 millions of adverse effects collected over the past 10 years, some of them were received from manufacturers all over the world. They included 1.7 million cases of health damage, nearly 83,000 deaths and about 500,000 removals of medical devices.
These findings appeared after investigation, the work of the 252 journalists from 59 media in 36 countries. This was solved a lot of problems in the industry worth $ 400 billion.
The Guardian gives the following examples of problems:
Prostheses of the hip and transvaginal mesh were sold to hospitals without clinical trials.
Patients to use the faulty cardiac pacemakers when the manufacturers knew about the problems.
Complications of mesh implants for hernias.
Regulators approved the replacement of a vertebral disk prosthesis, which later shifted and disintegrated in the body of patients.
Surgeons could not give information about the risks about implants due to the lack of sufficient information.
In Australia the patients received the medical device only on the basis that they are approved in Europe.
In many countries, information and problems associated with medical devices were unavailable, making it difficult for the patient receive adequate information.
Unlike drugs, many surgical innovations are introduced into practice without clinical trial data or without accessible base of evidence of their safety, ' said Professor Derek Anderson (Derek Alderson), President of the Royal College of (Royal College of Surgeons).
Dagmar Roth-Behrendt (Dagmar Roth-Behrendt), member of the European Parliament, said that lobbying by industry trade associations and was the most black of those that she had to see.
Besides the aforementioned medical devices, the report included wheelchairs, functional beds, catheters.
The state service on medicinal products (the Medicines and Healthcare Products Regulatory Agency – MHRA) in the UK handed over all the records of the producers beginning of the investigation on individual cases.
Ukrainian Andrei