It doesnt cause fever: How to differentiate Covid from hay fever symptoms – Dr Hilary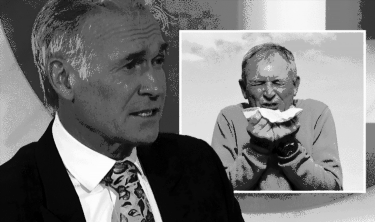 Doctor Hilary explains the difference between covid and hay fever
We use your sign-up to provide content in ways you've consented to and to improve our understanding of you. This may include adverts from us and 3rd parties based on our understanding. You can unsubscribe at any time. More info
Covid cases are at a record high in England and the current wave comes as pollen season gets underway. This is leading to much confusion because the symptoms of Covid are similar to hay fever. Fortunately, Doctor Hilary cleared up some of this confusion on ITV's Lorraine.
As Doctor pointed out, the NHS has added nine new symptoms to its official list of Covid symptoms.
In addition to a a high temperature or shivering (chills), a new, continuous cough and a loss or change to your sense of smell or taste, you may experience the following:
Shortness of breath
Feeling tired or exhausted
An aching body
A headache
A sore throat
A blocked or runny nose
Loss of appetite
Diarrhoea
Feeling sick or being sick.
As doctor Hilary explained, many of the above symptoms also fall under hay fever.
However, a key way to distinguish between the two is to single out "fever", the TV doc said.
Doctor Hilary said: "Hay fever is a misnomer. It doesn't cause fever."
As a general rule, Covid has a "consistent symptomology" that will linger for a few days whereas pollen allergies become more acute at different points of the day, he explained.
According to Allergy UK, pollen levels tend to be highest first thing in the morning and at the end of the day.
The pollen count is also at its worst when it's warm, humid and windy.
Symptoms of hay fever include:
Sneezing and coughing
A runny or blocked nose
Itchy, red or watery eyes
Itchy throat, mouth, nose and ears
Loss of smell
Pain around your temples and forehead
Headache
Earache
Feeling tired.
The Royal College of General Practitioners is also warning people not to mix up the symptoms of coronavirus with hay fever.
Doctor Gordon Sinclair, Clinical Chair of NHS Leeds Clinical Commissioning Group and a GP in Headingley, explains why it's important for people to understand the difference between the symptoms.
The doc said: "We don't want people to get unduly anxious about their hay fever. However, we also want to make sure that they don't go out and about, assuming they have their usual allergies, when they may actually have coronavirus and should stay at home."
Source: Read Full Article