Health services need to remember that a lot of patients are not religious – Varadkar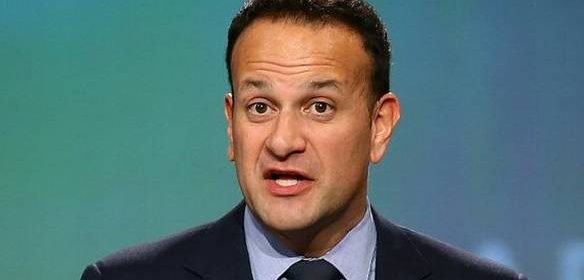 Major voluntary hospitals and disability organisations which have a Catholic ethos and receive around €3.3bn in funding from the State annually need to be mindful that not all those who use their services are religious, Taoiseach Leo Varadkar said yesterday.
He said while they will not be compelled to remove religious crosses or statues they need to have regard to the fact that "it is the 21st century" and things have changed.
"It's not a campaign from the Government or anyone around removing cribs or crucifixes or statues of Our Lady – that is not going to happen," he told Newstalk radio.
But he suggested that "a lot of patients, a lot of kids are not religious, maybe are not Roman Catholic. And the ethos of an institution that's publicly funded should reflect the public, not just one section of the public".
He was commenting on a Government-commissioned report into the State-funded voluntary sector providing healthcare services. These include major hospitals such as the Mater Hospital, St Vincent's Hospital, the National Maternity Hospital, the Rotunda Hospital as well as St John of God, the Brothers of Charity and the Rehab Group involved in disability services.
There has been a traditional tension between these hospitals and organisations which want to preserve their independence while at the same time relying on the State to maintain their services.
The review team chaired by Catherine Day, former secretary general of the European Commission, said for many years cross-subsidisation between the State and voluntary organisations was done on an ad-hoc basis.
The State invested significant funds in buildings without any formal legal protections in the event of their sale later on.
Since 2005, the HSE takes a charge on all capital investments in funds in these voluntary organisations. However, the HSE does not have a full list of all assets.
The report pointed to the controversy over the issues that arose over the plan to build the new National Maternity Hospital at the campus of St Vincent's Hospital, which was owned by St Vincent's Healthcare Group.
It said that a "legal framework" to protect the State's "considerable investment in the hospital" is under development and this will be agreed with both hospitals.
The review group's analysis found that although all have individual boards this does not guarantee good governance.
Some of the voluntary organisations have boards based on historic charters which have not been updated to reflect modern practice. Some are very large and membership is not necessarily based on competence.
"There have been some high-profile cases in the health and social care sector in recent years where boards have failed to play their role in holding the executive level to proper account," it said.
Referring to the conflict that can arise between religious ethos and the provision of services inconsistent with its teaching such as abortion, contraception or reproductive medicine, the report said the State should examine what is available and where.
It could then set out essential services that need to be provided. Individual voluntary hospitals or organisations could then decide not to tender to provide these services, based on ethos. It would be up to the HSE to contract public, private or voluntary providers to deliver the service to ensure it is available to patients or other clients.
Health Minister Simon Harris said the report provides a chance for a "new chapter" in the relationship. "I intend to establish a new dialogue process between the Department of Health, relevant health agencies and voluntary organisations in the health and social care sector to provide a forum for engaging with the sector."
Source: Read Full Article